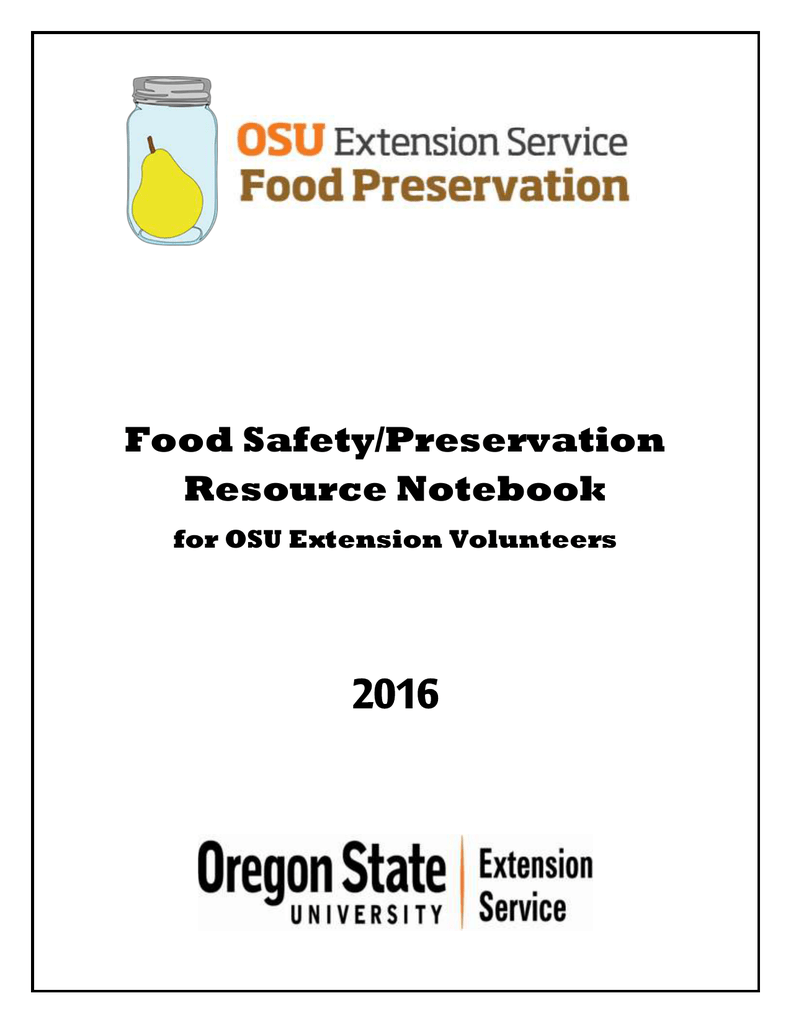 Food Safety/Preservation
Resource Notebook
for OSU Extension Volunteers
2016
Current Edition Edited by
Nellie Oehler, OSU Extension Faculty
and
Jeanne Brandt, Professor, OSU Extension
Home Canning Recommendations are based on research conducted by the U.S. Department of
Agriculture and published in the "Complete Guide to Home Canning" which is available on the
National Center for Home Food Preservation website at:
http://nchfp.uga.edu/publications/publications_usda.html
Contributors:
Nellie Oehler, OSU Extension Faculty in Lane County wrote many of the materials in this
notebook. Other contributors included Carolyn Raab, Ph.D., R.D., L.D, Extension Foods and
Nutrition Specialist (1975 to 2013) and Margy Woodburn, Ph.D. Professor Emeritus, Nutrition
and Food Management.
Materials written by Extension Specialist in other states are also included, as noted.