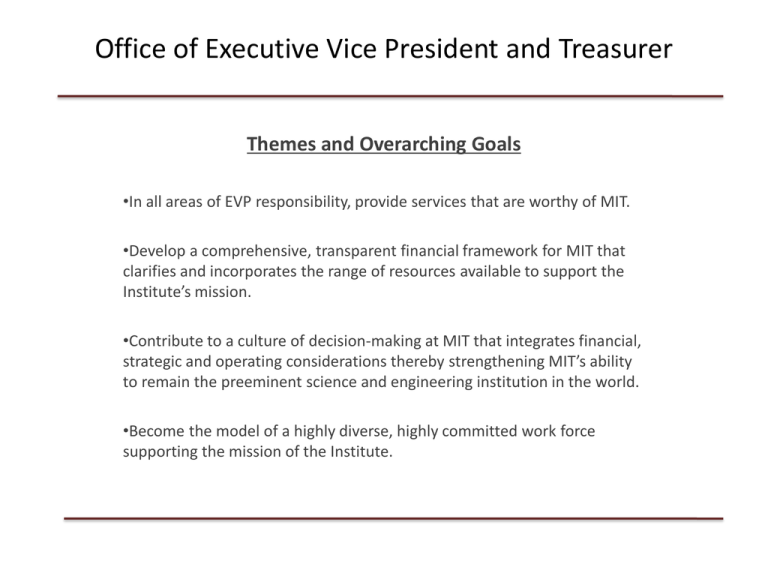 Office of Executive Vice President and Treasurer
Themes and Overarching Goals
•In all areas of EVP responsibility, provide services that are worthy of MIT.
•Develop a comprehensive, transparent financial framework for MIT that
clarifies and incorporates the range of resources available to support the
Institute's mission.
•Contribute to a culture of decision-making at MIT that integrates financial,
strategic and operating considerations thereby strengthening MIT's ability
to remain the preeminent science and engineering institution in the world.
•Become the model of a highly diverse, highly committed work force
supporting the mission of the Institute.