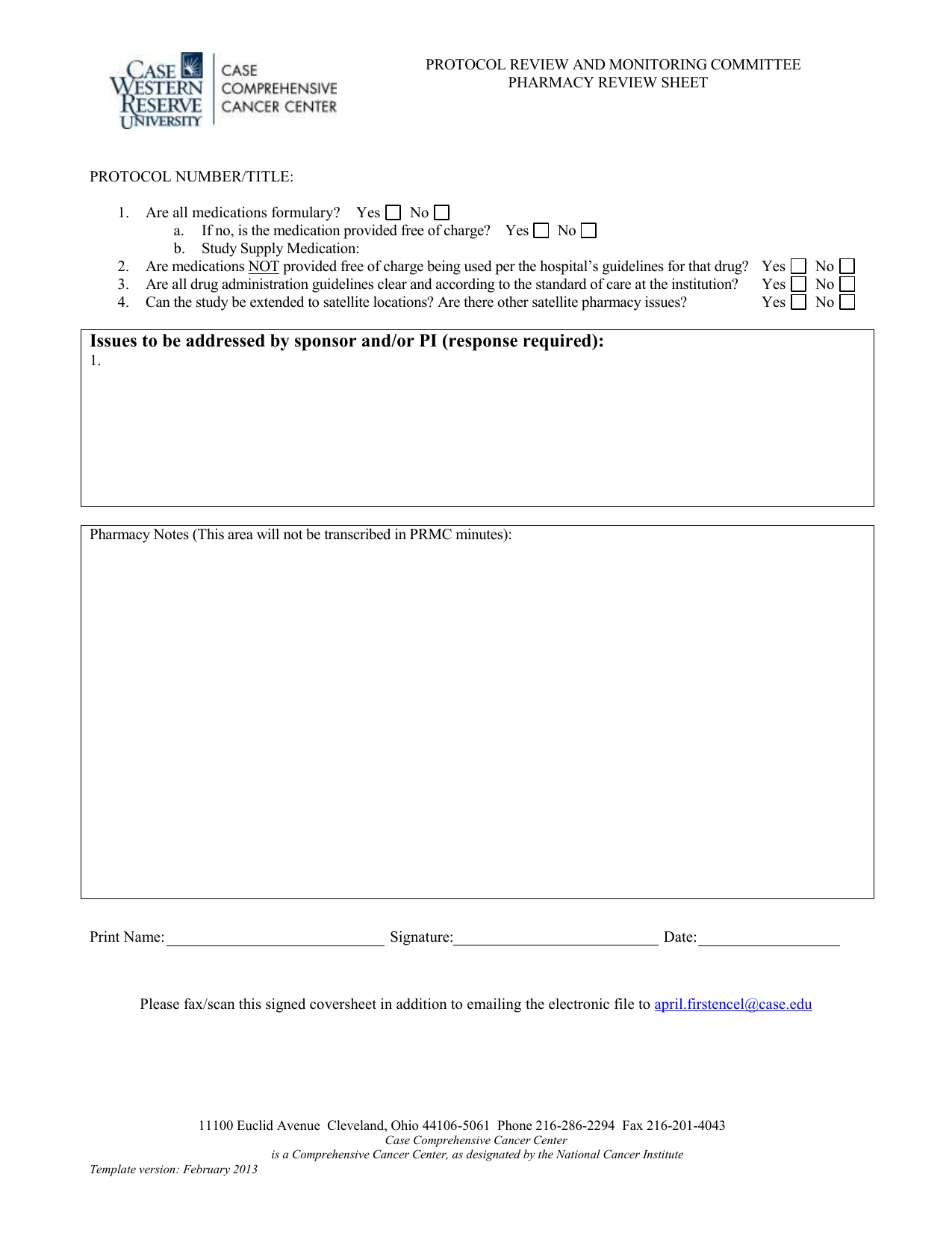 PROTOCOL REVIEW AND MONITORING COMMITTEE PHARMACY REVIEW SHEET PROTOCOL NUMBER/TITLE: 1.
Are all medications formulary? Yes a.
No If no, is the medication provided free of charge? Yes No b.
Study Supply Medication: Are medications NOT provided free of charge being used per the hospital's guidelines for that drug? Yes 2.
3.
4.
Are all drug administration guidelines clear and according to the standard of care at the institution? Can the study be extended to satellite locations? Are there other satellite pharmacy issues? Yes Yes
Issues to be addressed by sponsor and/or PI (response required):
1.
No No No Pharmacy Notes (This area will not be transcribed in PRMC minutes): Print Name: Signature: Date: Please fax/scan this signed coversheet in addition to emailing the electronic file to [email protected]
11100 Euclid Avenue Cleveland, Ohio 44106-5061 Phone 216-286-2294 Fax 216-201-4043
Case Comprehensive Cancer Center is a Comprehensive Cancer Center, as designated by the National Cancer Institute Template version: February 2013