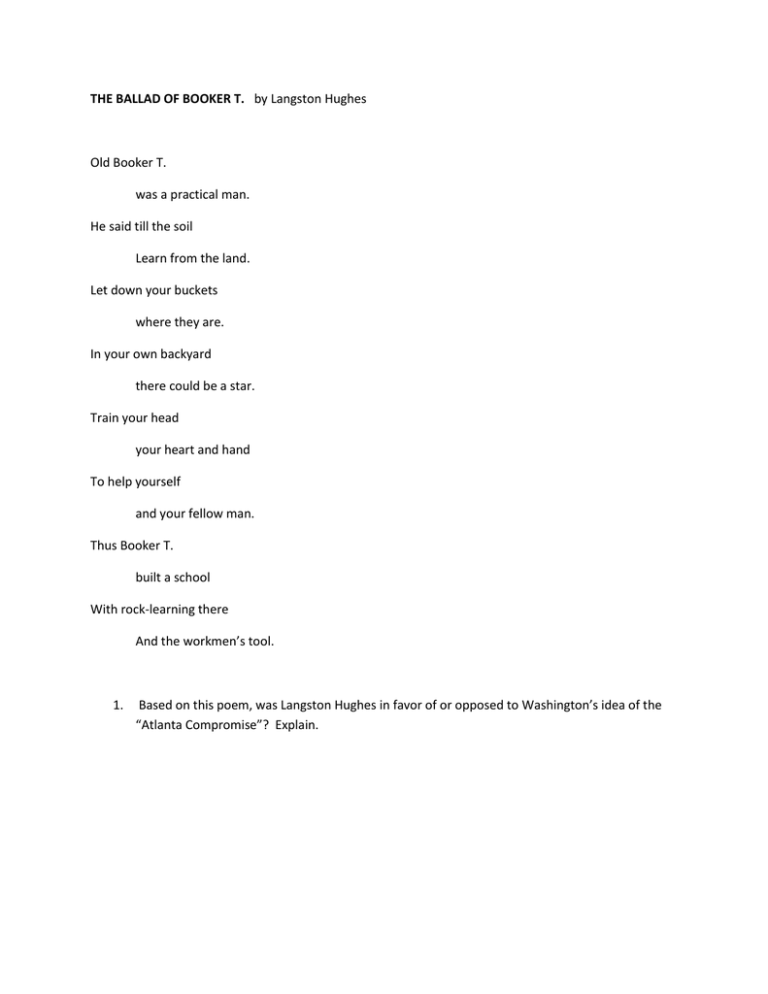 THE BALLAD OF BOOKER T. by Langston Hughes
Old Booker T.
was a practical man.
He said till the soil
Learn from the land.
Let down your buckets
where they are.
In your own backyard
there could be a star.
Train your head
your heart and hand
To help yourself
and your fellow man.
Thus Booker T.
built a school
With rock-learning there
And the workmen's tool.
1.
Based on this poem, was Langston Hughes in favor of or opposed to Washington's idea of the
"Atlanta Compromise"? Explain.