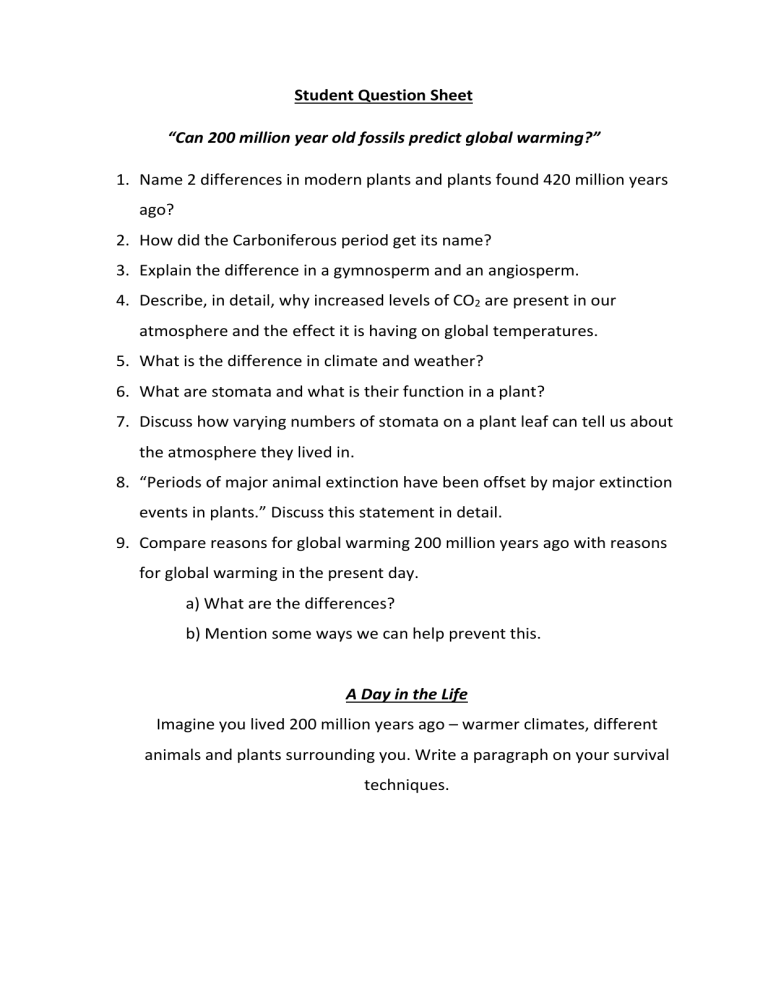 Student Question Sheet
"Can 200 million year old fossils predict global warming?"
1.
Name 2 differences in modern plants and plants found 420 million years ago?
2.
How did the Carboniferous period get its name?
3.
Explain the difference in a gymnosperm and an angiosperm.
4.
Describe, in detail, why increased levels of CO
2
are present in our atmosphere and the effect it is having on global temperatures.
5.
What is the difference in climate and weather?
6.
What are stomata and what is their function in a plant?
7.
Discuss how varying numbers of stomata on a plant leaf can tell us about the atmosphere they lived in.
8.
"Periods of major animal extinction have been offset by major extinction events in plants." Discuss this statement in detail.
9.
Compare reasons for global warming 200 million years ago with reasons for global warming in the present day. a) What are the differences? b) Mention some ways we can help prevent this.
A Day in the Life
Imagine you lived 200 million years ago – warmer climates, different animals and plants surrounding you. Write a paragraph on your survival techniques.