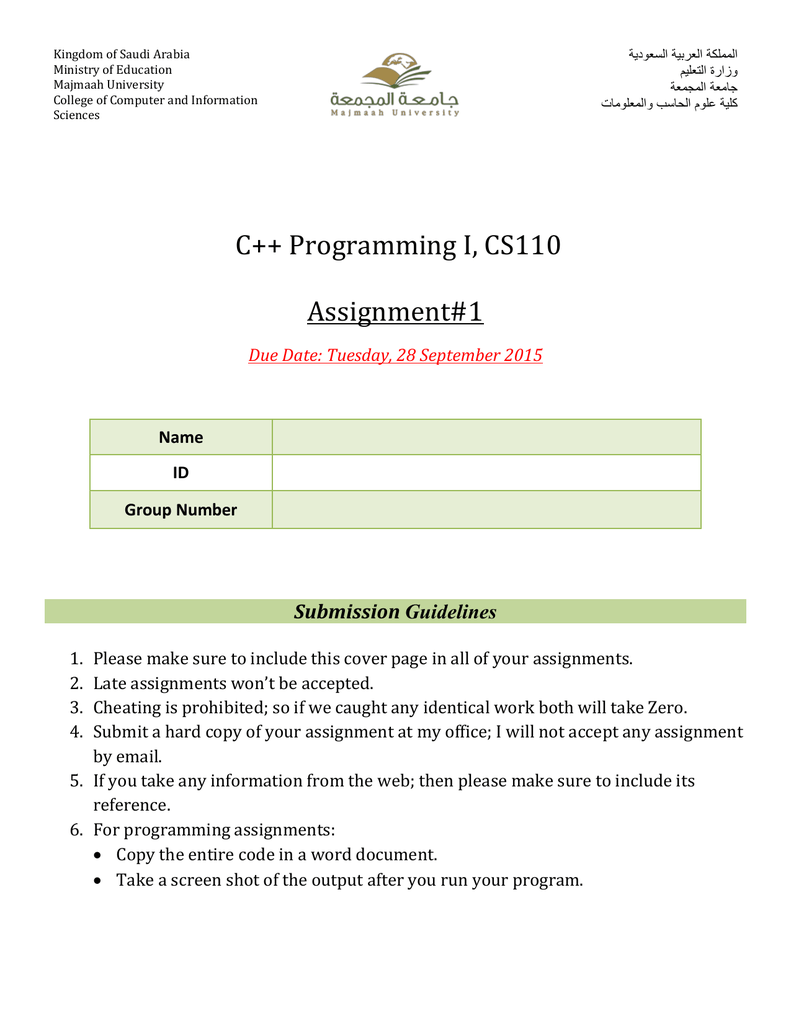 Kingdom of Saudi Arabia
Ministry of Education
Majmaah University
College of Computer and Information
Sciences
‫المملكة العربية السعودية‬
‫وزارة التعليم‬
‫جامعة المجمعة‬
‫كلية علوم الحاسب والمعلومات‬
C++ Programming I, CS110
Assignment#1
Due Date: Tuesday, 28 September 2015
Name
ID
Group Number
Submission Guidelines
1.
2.
3.
4.
Please make sure to include this cover page in all of your assignments.
Late assignments won't be accepted.
Cheating is prohibited; so if we caught any identical work both will take Zero.
Submit a hard copy of your assignment at my office; I will not accept any assignment
by email.
5. If you take any information from the web; then please make sure to include its
reference.
6. For programming assignments:
 Copy the entire code in a word document.
 Take a screen shot of the output after you run your program.