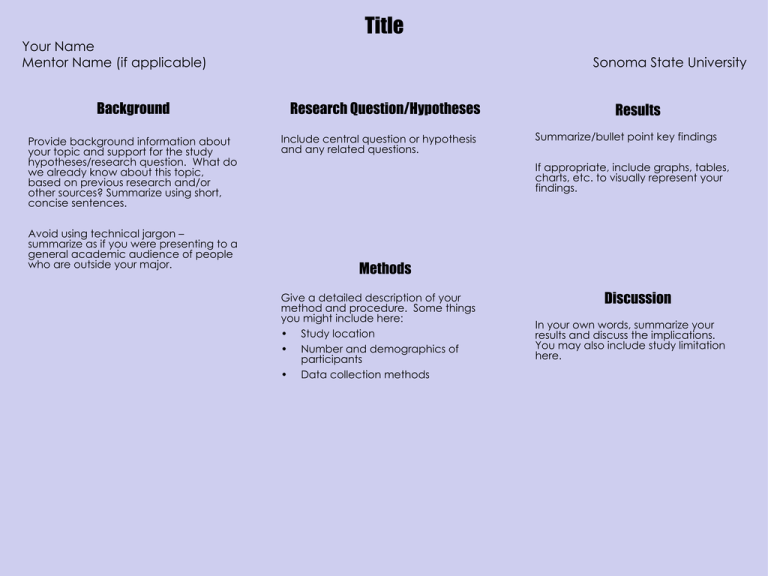 Title
Your Name
Mentor Name (if applicable)
Background
Provide background information about
your topic and support for the study
hypotheses/research question. What do
we already know about this topic,
based on previous research and/or
other sources? Summarize using short,
concise sentences.
Avoid using technical jargon –
summarize as if you were presenting to a
general academic audience of people
who are outside your major.
Sonoma State University
Research Question/Hypotheses
Include central question or hypothesis
and any related questions.
Results
Summarize/bullet point key findings
If appropriate, include graphs, tables,
charts, etc. to visually represent your
findings.
Methods
Give a detailed description of your
method and procedure. Some things
you might include here:
• Study location
• Number and demographics of
participants
• Data collection methods
Discussion
In your own words, summarize your
results and discuss the implications.
You may also include study limitation
here.