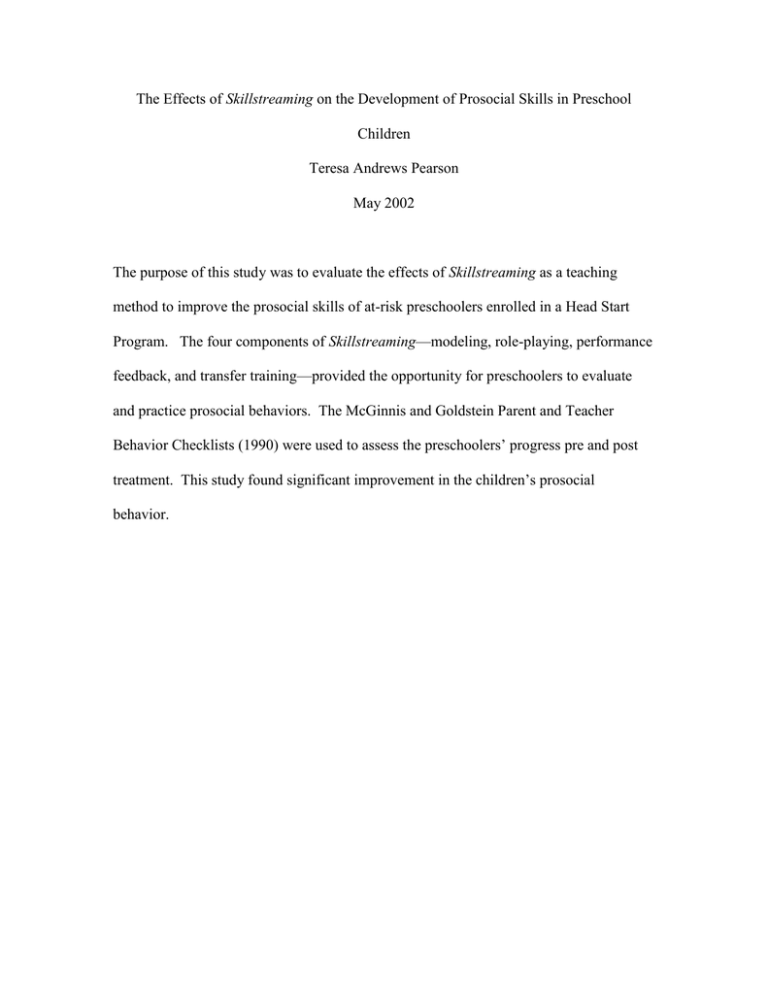 The Effects of Skillstreaming on the Development of Prosocial Skills in Preschool
Children
Teresa Andrews Pearson
May 2002
The purpose of this study was to evaluate the effects of Skillstreaming as a teaching
method to improve the prosocial skills of at-risk preschoolers enrolled in a Head Start
Program. The four components of Skillstreaming—modeling, role-playing, performance
feedback, and transfer training—provided the opportunity for preschoolers to evaluate
and practice prosocial behaviors. The McGinnis and Goldstein Parent and Teacher
Behavior Checklists (1990) were used to assess the preschoolers' progress pre and post
treatment. This study found significant improvement in the children's prosocial
behavior.