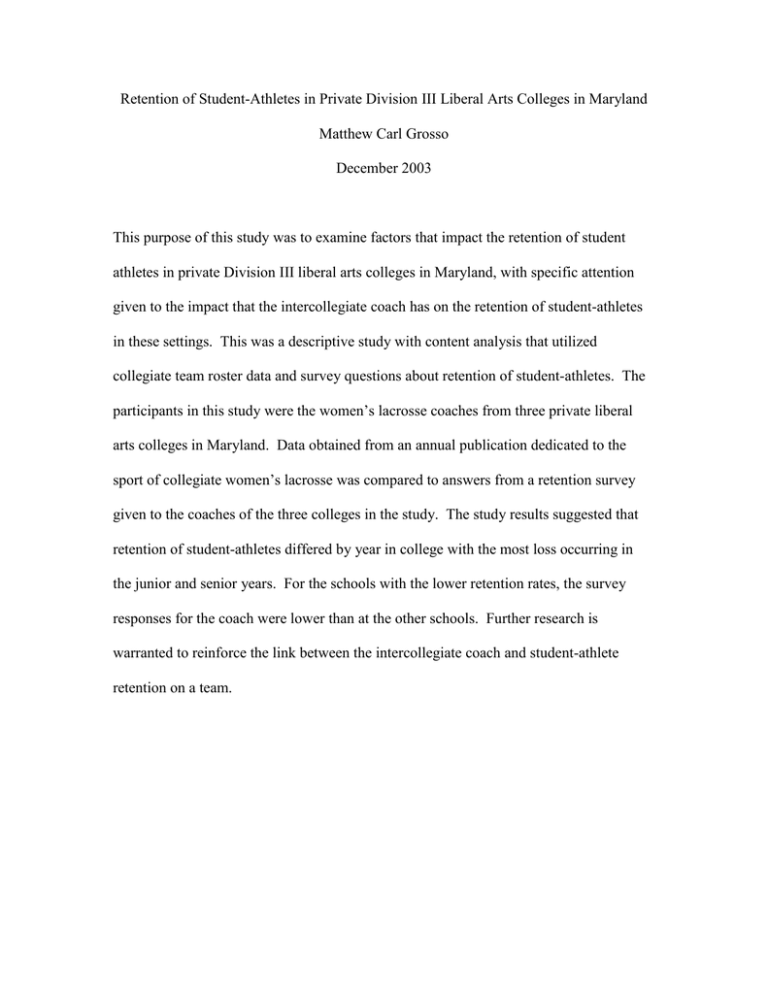 Retention of Student-Athletes in Private Division III Liberal Arts Colleges in Maryland
Matthew Carl Grosso
December 2003
This purpose of this study was to examine factors that impact the retention of student
athletes in private Division III liberal arts colleges in Maryland, with specific attention
given to the impact that the intercollegiate coach has on the retention of student-athletes
in these settings. This was a descriptive study with content analysis that utilized
collegiate team roster data and survey questions about retention of student-athletes. The
participants in this study were the women's lacrosse coaches from three private liberal
arts colleges in Maryland. Data obtained from an annual publication dedicated to the
sport of collegiate women's lacrosse was compared to answers from a retention survey
given to the coaches of the three colleges in the study. The study results suggested that
retention of student-athletes differed by year in college with the most loss occurring in
the junior and senior years. For the schools with the lower retention rates, the survey
responses for the coach were lower than at the other schools. Further research is
warranted to reinforce the link between the intercollegiate coach and student-athlete
retention on a team.