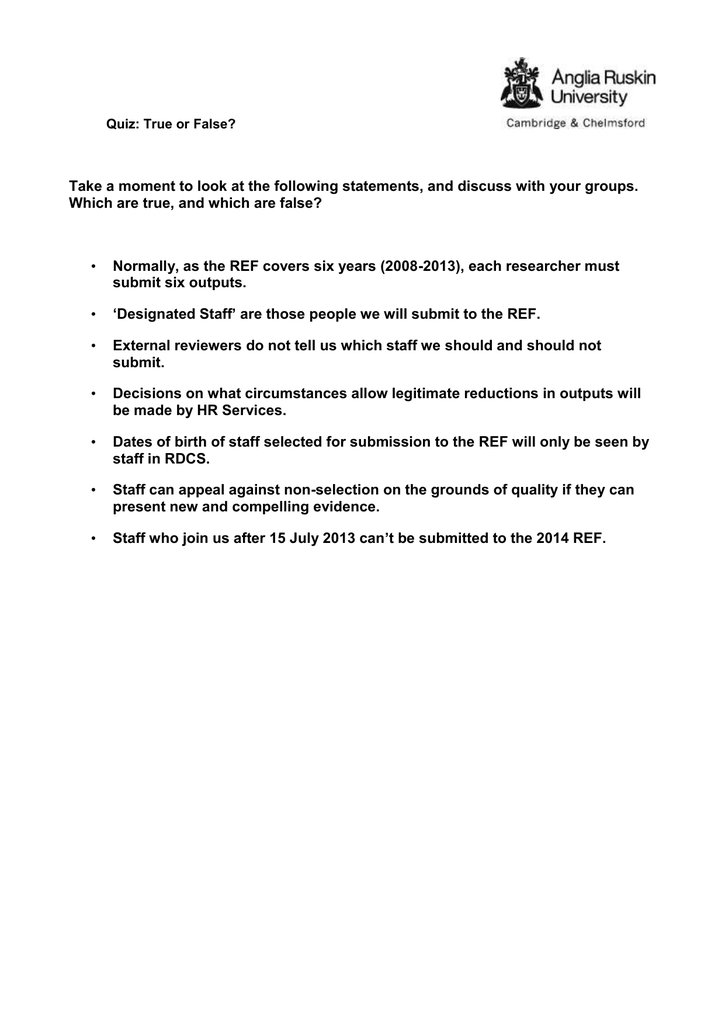 Quiz: True or False?
Take a moment to look at the following statements, and discuss with your groups.
Which are true, and which are false?
•
Normally, as the REF covers six years (2008-2013), each researcher must
submit six outputs.
•
'Designated Staff' are those people we will submit to the REF.
•
External reviewers do not tell us which staff we should and should not
submit.
•
Decisions on what circumstances allow legitimate reductions in outputs will
be made by HR Services.
•
Dates of birth of staff selected for submission to the REF will only be seen by
staff in RDCS.
•
Staff can appeal against non-selection on the grounds of quality if they can
present new and compelling evidence.
•
Staff who join us after 15 July 2013 can't be submitted to the 2014 REF.