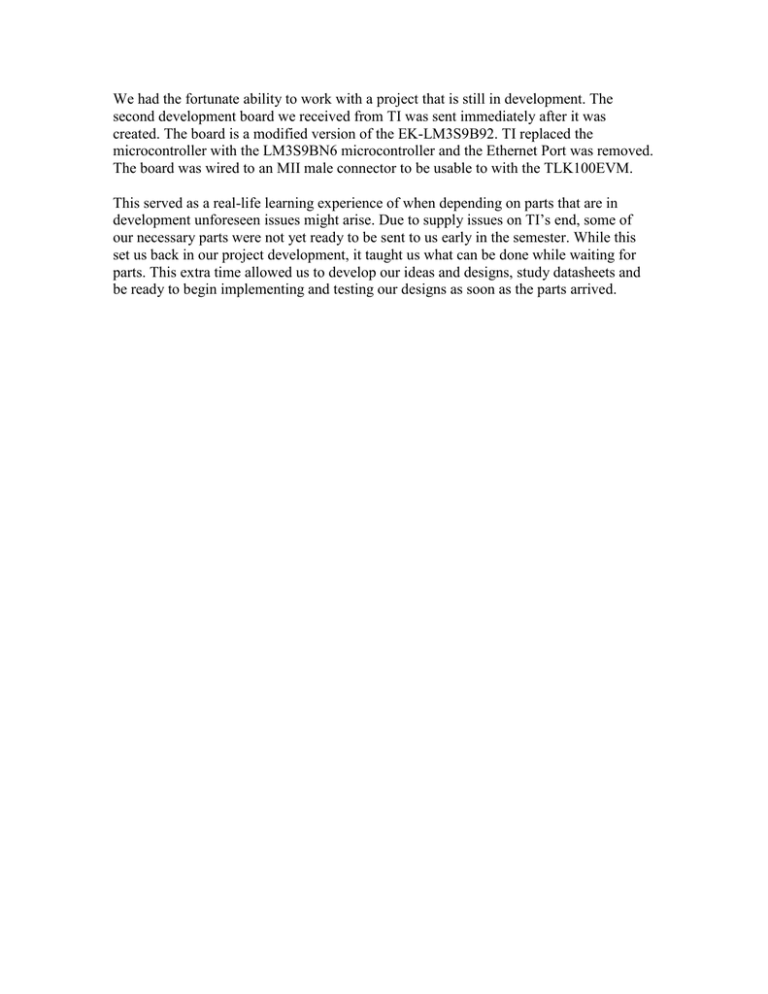 We had the fortunate ability to work with a project that is still in development. The
second development board we received from TI was sent immediately after it was
created. The board is a modified version of the EK-LM3S9B92. TI replaced the
microcontroller with the LM3S9BN6 microcontroller and the Ethernet Port was removed.
The board was wired to an MII male connector to be usable to with the TLK100EVM.
This served as a real-life learning experience of when depending on parts that are in
development unforeseen issues might arise. Due to supply issues on TI's end, some of
our necessary parts were not yet ready to be sent to us early in the semester. While this
set us back in our project development, it taught us what can be done while waiting for
parts. This extra time allowed us to develop our ideas and designs, study datasheets and
be ready to begin implementing and testing our designs as soon as the parts arrived.