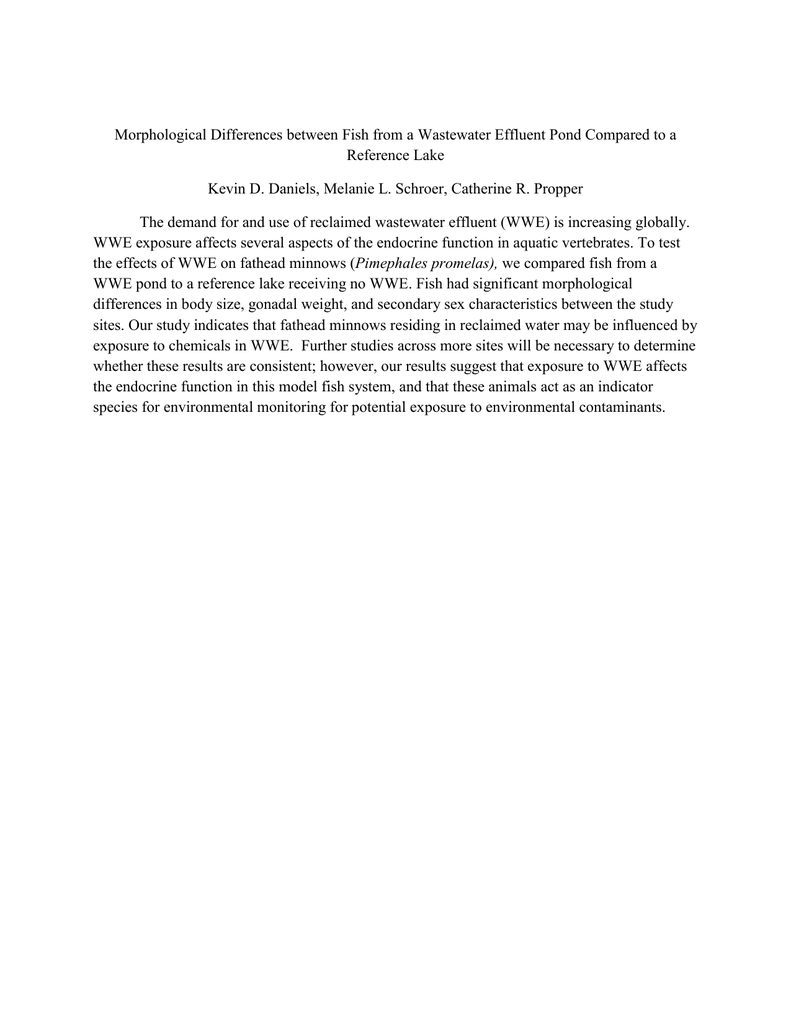 Morphological Differences between Fish from a Wastewater Effluent Pond Compared to a
Reference Lake
Kevin D. Daniels, Melanie L. Schroer, Catherine R. Propper
The demand for and use of reclaimed wastewater effluent (WWE) is increasing globally.
WWE exposure affects several aspects of the endocrine function in aquatic vertebrates. To test
the effects of WWE on fathead minnows (Pimephales promelas), we compared fish from a
WWE pond to a reference lake receiving no WWE. Fish had significant morphological
differences in body size, gonadal weight, and secondary sex characteristics between the study
sites. Our study indicates that fathead minnows residing in reclaimed water may be influenced by
exposure to chemicals in WWE. Further studies across more sites will be necessary to determine
whether these results are consistent; however, our results suggest that exposure to WWE affects
the endocrine function in this model fish system, and that these animals act as an indicator
species for environmental monitoring for potential exposure to environmental contaminants.