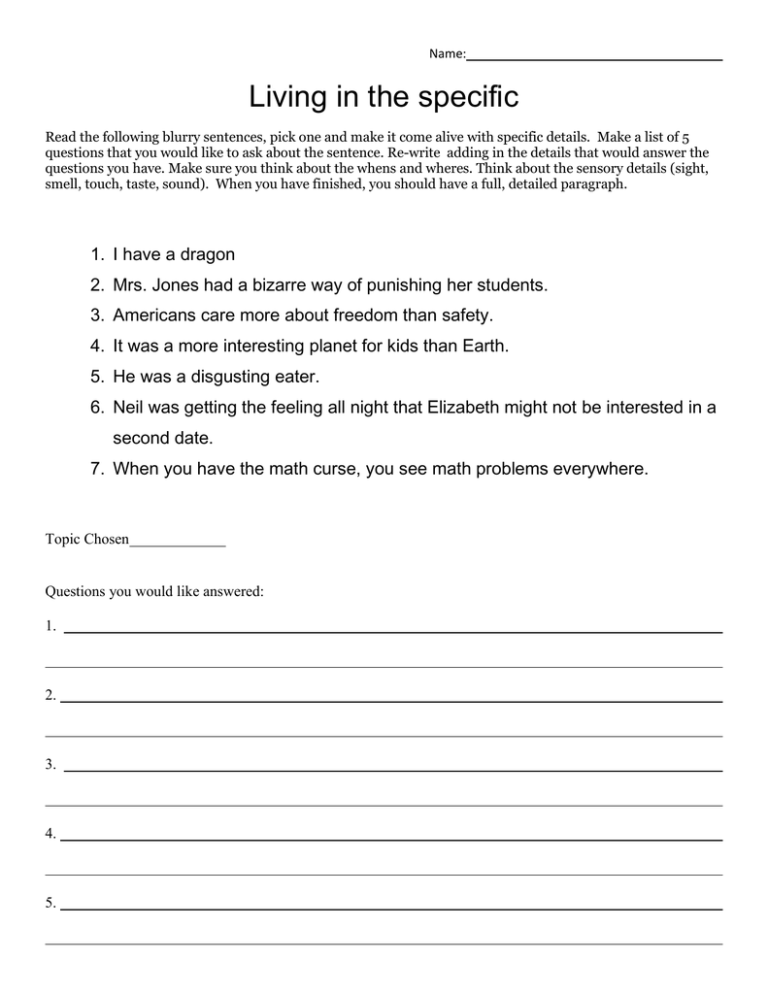 Name:
Living in the specific
Read the following blurry sentences, pick one and make it come alive with specific details. Make a list of 5
questions that you would like to ask about the sentence. Re-write adding in the details that would answer the
questions you have. Make sure you think about the whens and wheres. Think about the sensory details (sight,
smell, touch, taste, sound). When you have finished, you should have a full, detailed paragraph.
1. I have a dragon
2. Mrs. Jones had a bizarre way of punishing her students.
3. Americans care more about freedom than safety.
4. It was a more interesting planet for kids than Earth.
5. He was a disgusting eater.
6. Neil was getting the feeling all night that Elizabeth might not be interested in a
second date.
7. When you have the math curse, you see math problems everywhere.
Topic Chosen
Questions you would like answered:
1.
2.
3.
4.
5.
Name:
Answers to your questions:
1.
2.
3.
4.
5.
Use the space below to re-write the paragraph.