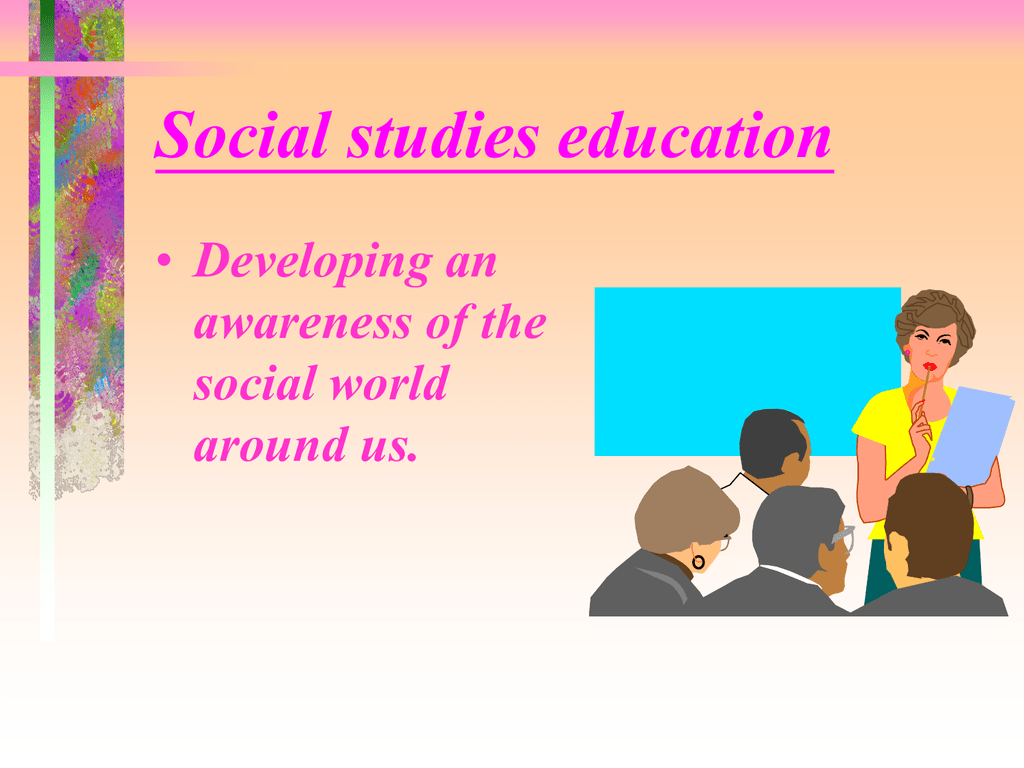 Social studies education
• Developing an
awareness of the
social world
around us.
The social studies fields
•
•
•
•
History
Philosophy
Sociology
Political science
•
•
•
•
Geography
Economics
Anthropology
Social
psychology
If social studies is
uninteresting,
it may be that….
• There are no opportunities for wise acting,
experiencing, and inquiring.
• Objects and materials of the environmental
levels of the students.
• The range of cognitive and affective
behaviors is being thwarted.
If social studies is boring...
• Teaching and learning are considered as
the same acts.
• Information, conclusions, and values are
being imposed.
Try these
things…..
• Do some synthesis activities-building,
doing, changing, amending.
• Check the media resources-what else is
there to help history come alive?
• Get students involved.