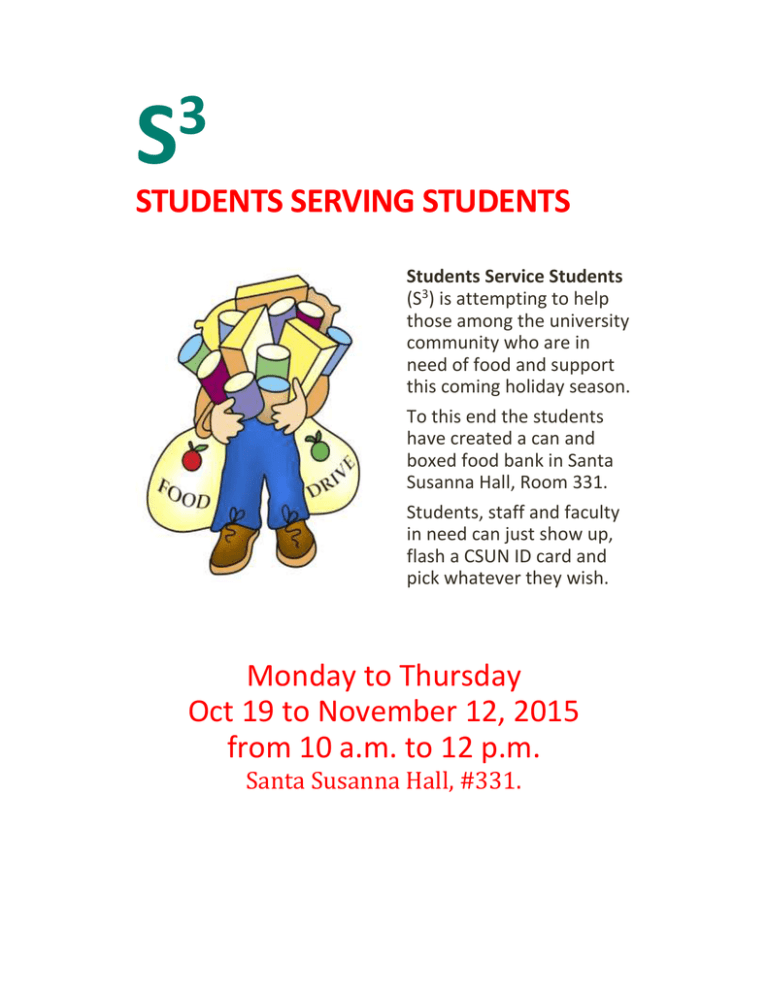 3
S
STUDENTS SERVING STUDENTS
Students Service Students
(S3) is attempting to help
those among the university
community who are in
need of food and support
this coming holiday season.
To this end the students
have created a can and
boxed food bank in Santa
Susanna Hall, Room 331.
Students, staff and faculty
in need can just show up,
flash a CSUN ID card and
pick whatever they wish.
Monday to Thursday
Oct 19 to November 12, 2015
from 10 a.m. to 12 p.m.
Santa Susanna Hall, #331.