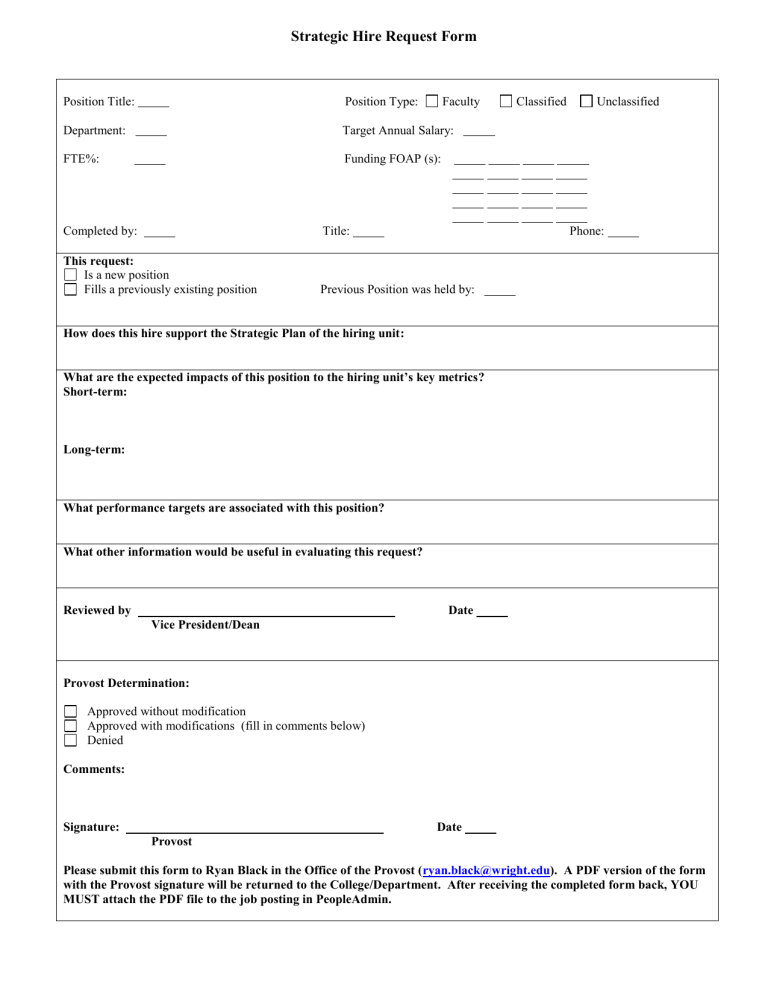 Strategic Hire Request Form
Position Title:
Position Type:
Faculty
Department:
Target Annual Salary:
FTE%:
Funding FOAP (s):
Completed by:
Title:
This request:
Is a new position
Fills a previously existing position
Previous Position was held by:
Classified
Unclassified
Phone:
How does this hire support the Strategic Plan of the hiring unit:
What are the expected impacts of this position to the hiring unit's key metrics?
Short-term:
Long-term:
What performance targets are associated with this position?
What other information would be useful in evaluating this request?
Reviewed by
Date
Vice President/Dean
Provost Determination:
Approved without modification
Approved with modifications (fill in comments below)
Denied
Comments:
Signature:
Date
Provost
Please submit this form to Ryan Black in the Office of the Provost ([email protected]). A PDF version of the form
with the Provost signature will be returned to the College/Department. After receiving the completed form back, YOU
MUST attach the PDF file to the job posting in PeopleAdmin.