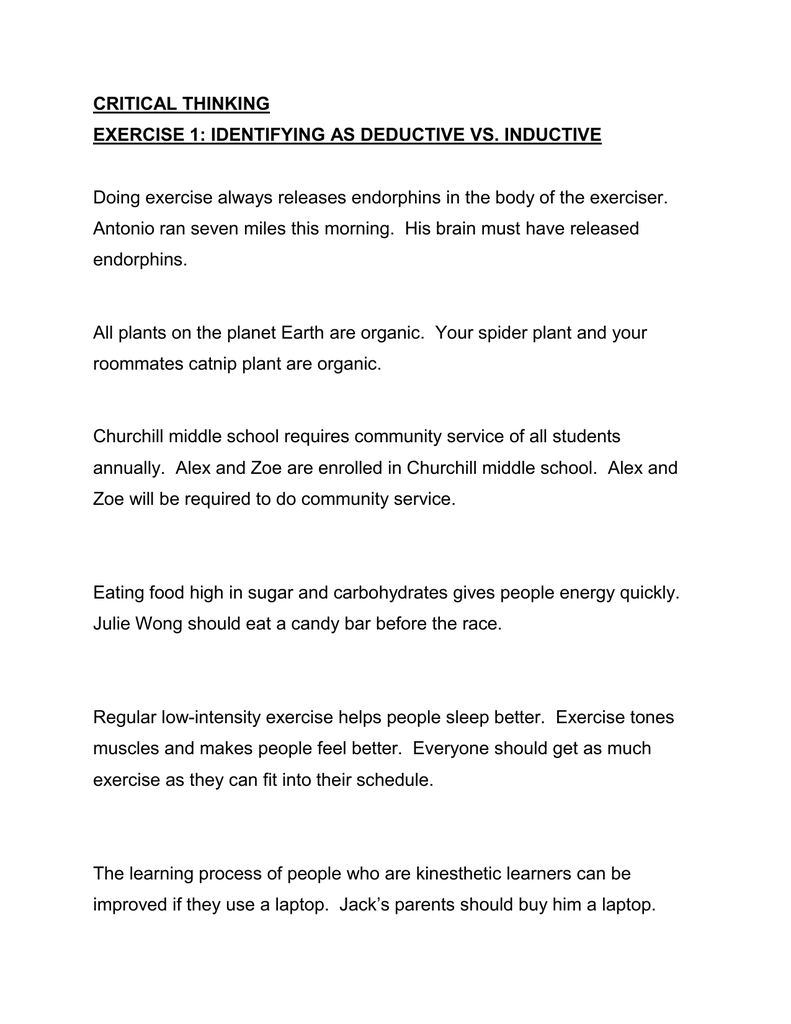 CRITICAL THINKING
EXERCISE 1: IDENTIFYING AS DEDUCTIVE VS. INDUCTIVE
Doing exercise always releases endorphins in the body of the exerciser.
Antonio ran seven miles this morning. His brain must have released
endorphins.
All plants on the planet Earth are organic. Your spider plant and your
roommates catnip plant are organic.
Churchill middle school requires community service of all students
annually. Alex and Zoe are enrolled in Churchill middle school. Alex and
Zoe will be required to do community service.
Eating food high in sugar and carbohydrates gives people energy quickly.
Julie Wong should eat a candy bar before the race.
Regular low-intensity exercise helps people sleep better. Exercise tones
muscles and makes people feel better. Everyone should get as much
exercise as they can fit into their schedule.
The learning process of people who are kinesthetic learners can be
improved if they use a laptop. Jack's parents should buy him a laptop.