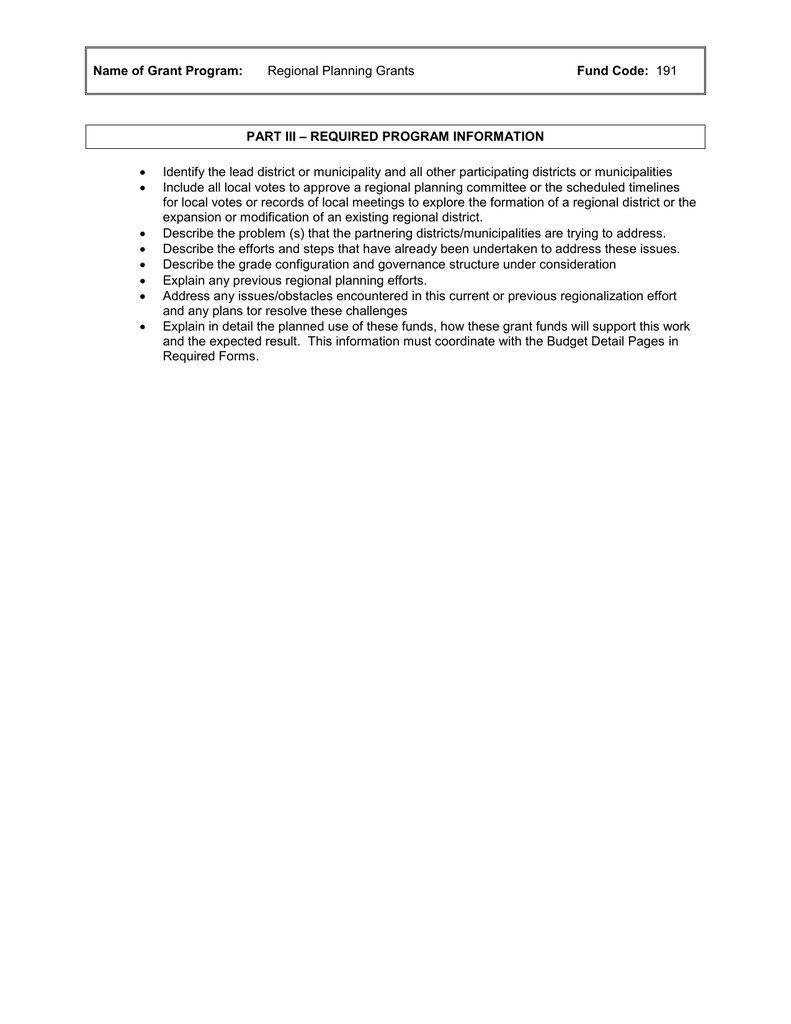 Name of Grant Program:
Regional Planning Grants
Fund Code: 191
PART III – REQUIRED PROGRAM INFORMATION








Identify the lead district or municipality and all other participating districts or municipalities
Include all local votes to approve a regional planning committee or the scheduled timelines
for local votes or records of local meetings to explore the formation of a regional district or the
expansion or modification of an existing regional district.
Describe the problem (s) that the partnering districts/municipalities are trying to address.
Describe the efforts and steps that have already been undertaken to address these issues.
Describe the grade configuration and governance structure under consideration
Explain any previous regional planning efforts.
Address any issues/obstacles encountered in this current or previous regionalization effort
and any plans tor resolve these challenges
Explain in detail the planned use of these funds, how these grant funds will support this work
and the expected result. This information must coordinate with the Budget Detail Pages in
Required Forms.