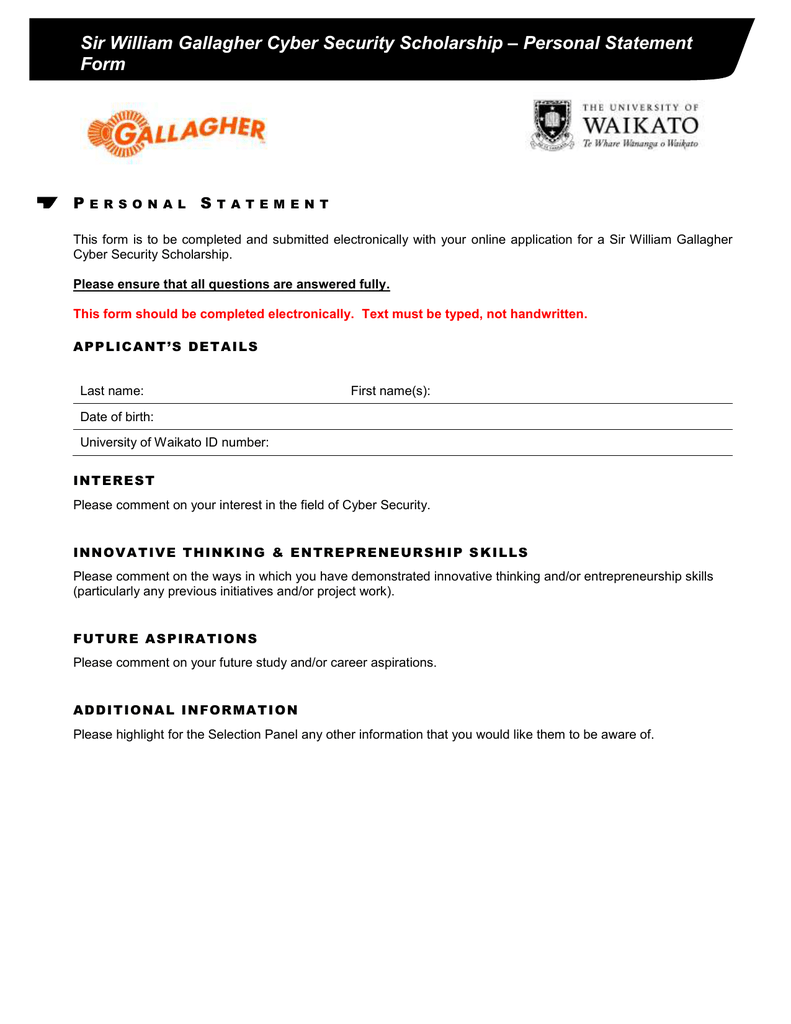 Sir William Gallagher Cyber Security Scholarship – Personal Statement
Form
P
E R S O N A L
S
T A T E M E N T
This form is to be completed and submitted electronically with your online application for a Sir William Gallagher
Cyber Security Scholarship.
Please ensure that all questions are answered fully.
This form should be completed electronically. Text must be typed, not handwritten.
A PP L IC A NT 'S D E T A I LS
Last name:
First name(s):
Date of birth:
University of Waikato ID number:
I NT ER E ST
Please comment on your interest in the field of Cyber Security.
I NN OV A T IV E T HI N K IN G & E N TR E PR E NE UR SH I P S K I L LS
Please comment on the ways in which you have demonstrated innovative thinking and/or entrepreneurship skills
(particularly any previous initiatives and/or project work).
F UT UR E A S P IR A TI O NS
Please comment on your future study and/or career aspirations.
A D D I T IO NA L I N FO R MA T I O N
Please highlight for the Selection Panel any other information that you would like them to be aware of.