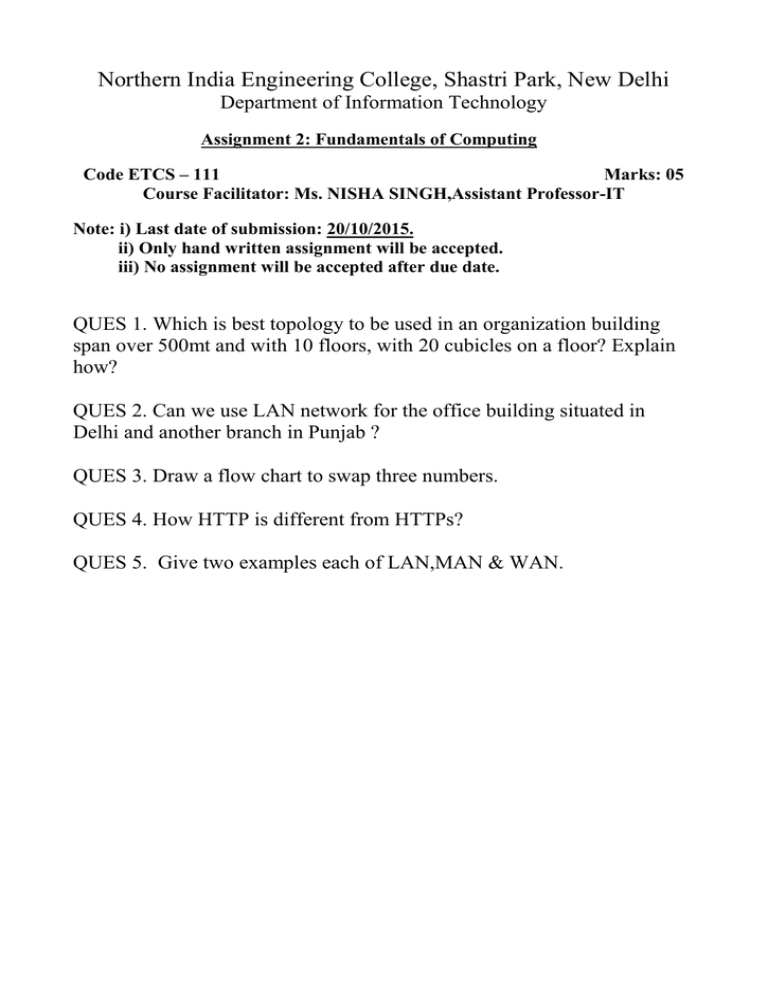 Northern India Engineering College, Shastri Park, New Delhi
Department of Information Technology
Assignment 2: Fundamentals of Computing
Code ETCS – 111
Marks: 05
Course Facilitator: Ms. NISHA SINGH,Assistant Professor-IT
Note: i) Last date of submission: 20/10/2015.
ii) Only hand written assignment will be accepted.
iii) No assignment will be accepted after due date.
QUES 1. Which is best topology to be used in an organization building
span over 500mt and with 10 floors, with 20 cubicles on a floor? Explain
how?
QUES 2. Can we use LAN network for the office building situated in
Delhi and another branch in Punjab ?
QUES 3. Draw a flow chart to swap three numbers.
QUES 4. How HTTP is different from HTTPs?
QUES 5. Give two examples each of LAN,MAN & WAN.