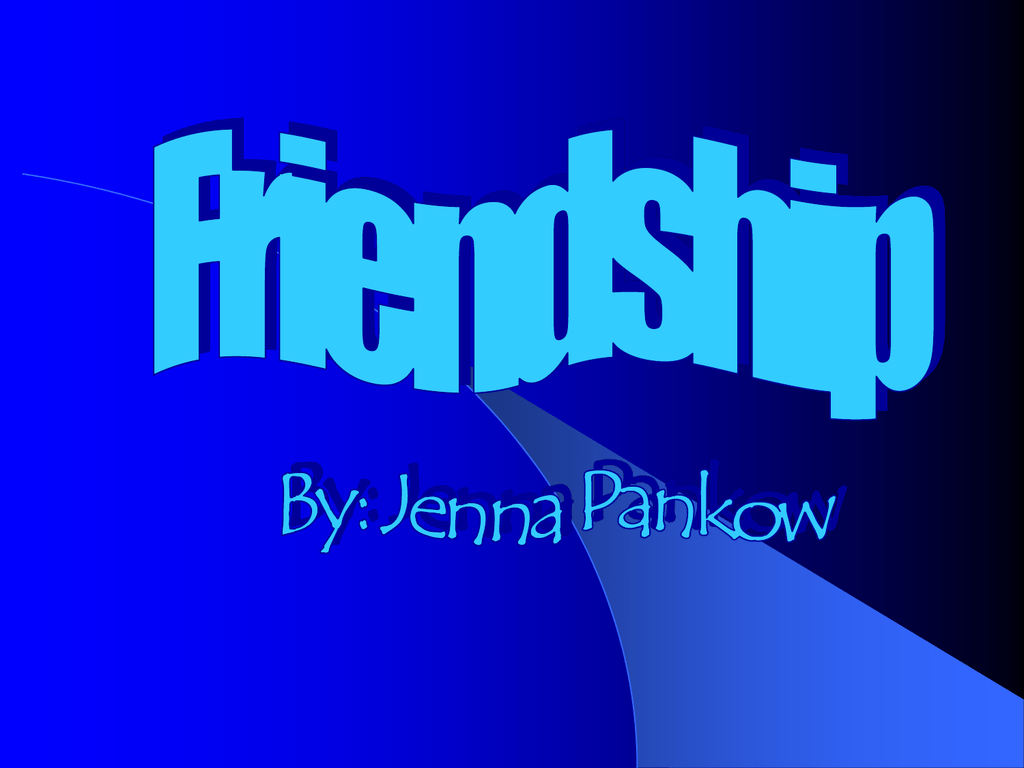 There are many things
That Make a friendship
work.
Trust
Honesty
Things in Common
Willingness to give
and take
Communication
Trust

Without Trust a
friendship would
never work.
 Your friend would
never know if you
were telling the truth
or not.
Honesty

Honesty goes right
along with trust.
 Without honesty there
is no trust.
 I find that if someone
is honest to me, they
are easier to get along
with.
Things in Common



For the friendship to work,
you need to have things in
common.
There are many things that
people can have in
common.
Some choose sports, while
others choose shopping or
playing cards.
Willing to Give and Take

A Friendship is a give
and take relationship.
 You have to put up
with a lot of stuff and
learn to keep your
mouth shut when
needed
Communication

Communication is
another key to a
relationship.
 If you never talked to
your friend, you would
never know what they
were or are doing.