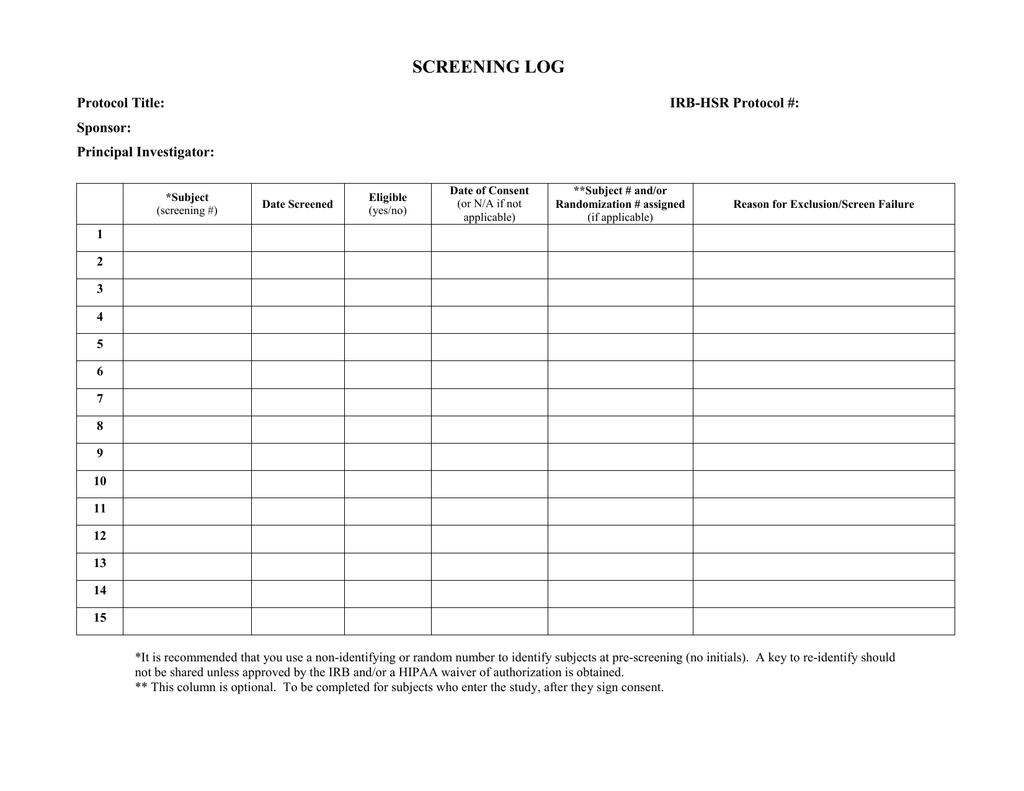 SCREENING LOG
Protocol Title:
IRB-HSR Protocol #:
Sponsor:
Principal Investigator:
*Subject
(screening #)
Date Screened
Eligible
(yes/no)
Date of Consent
(or N/A if not
applicable)
**Subject # and/or
Randomization # assigned
(if applicable)
Reason for Exclusion/Screen Failure
1
2
3
4
5
6
7
8
9
10
11
12
13
14
15
*It is recommended that you use a non-identifying or random number to identify subjects at pre-screening (no initials). A key to re-identify should
not be shared unless approved by the IRB and/or a HIPAA waiver of authorization is obtained.
** This column is optional. To be completed for subjects who enter the study, after they sign consent.