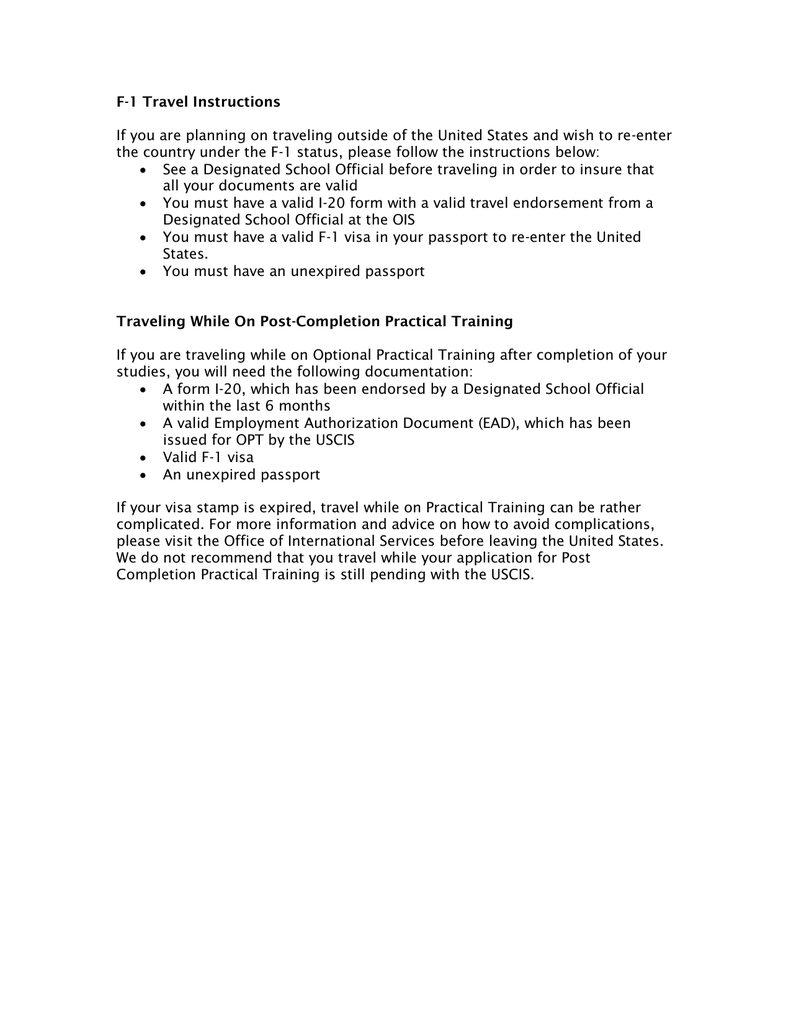 F-1 Travel Instructions
If you are planning on traveling outside of the United States and wish to re-enter
the country under the F-1 status, please follow the instructions below:
 See a Designated School Official before traveling in order to insure that
all your documents are valid
 You must have a valid I-20 form with a valid travel endorsement from a
Designated School Official at the OIS
 You must have a valid F-1 visa in your passport to re-enter the United
States.
 You must have an unexpired passport
Traveling While On Post-Completion Practical Training
If you are traveling while on Optional Practical Training after completion of your
studies, you will need the following documentation:
 A form I-20, which has been endorsed by a Designated School Official
within the last 6 months
 A valid Employment Authorization Document (EAD), which has been
issued for OPT by the USCIS
 Valid F-1 visa
 An unexpired passport
If your visa stamp is expired, travel while on Practical Training can be rather
complicated. For more information and advice on how to avoid complications,
please visit the Office of International Services before leaving the United States.
We do not recommend that you travel while your application for Post
Completion Practical Training is still pending with the USCIS.