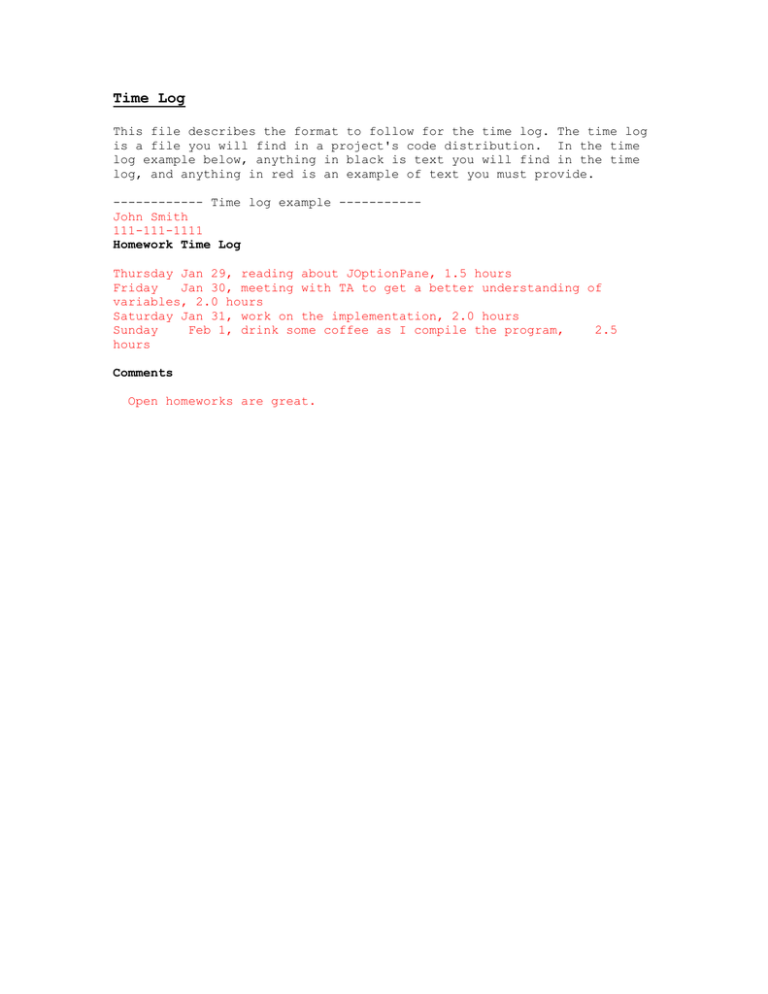 Time Log
This file describes the format to follow for the time log. The time log
is a file you will find in a project's code distribution. In the time
log example below, anything in black is text you will find in the time
log, and anything in red is an example of text you must provide.
------------ Time log example ----------John Smith
111-111-1111
Homework Time Log
Thursday Jan 29, reading about JOptionPane, 1.5 hours
Friday
Jan 30, meeting with TA to get a better understanding of
variables, 2.0 hours
Saturday Jan 31, work on the implementation, 2.0 hours
Sunday
Feb 1, drink some coffee as I compile the program,
2.5
hours
Comments
Open homeworks are great.