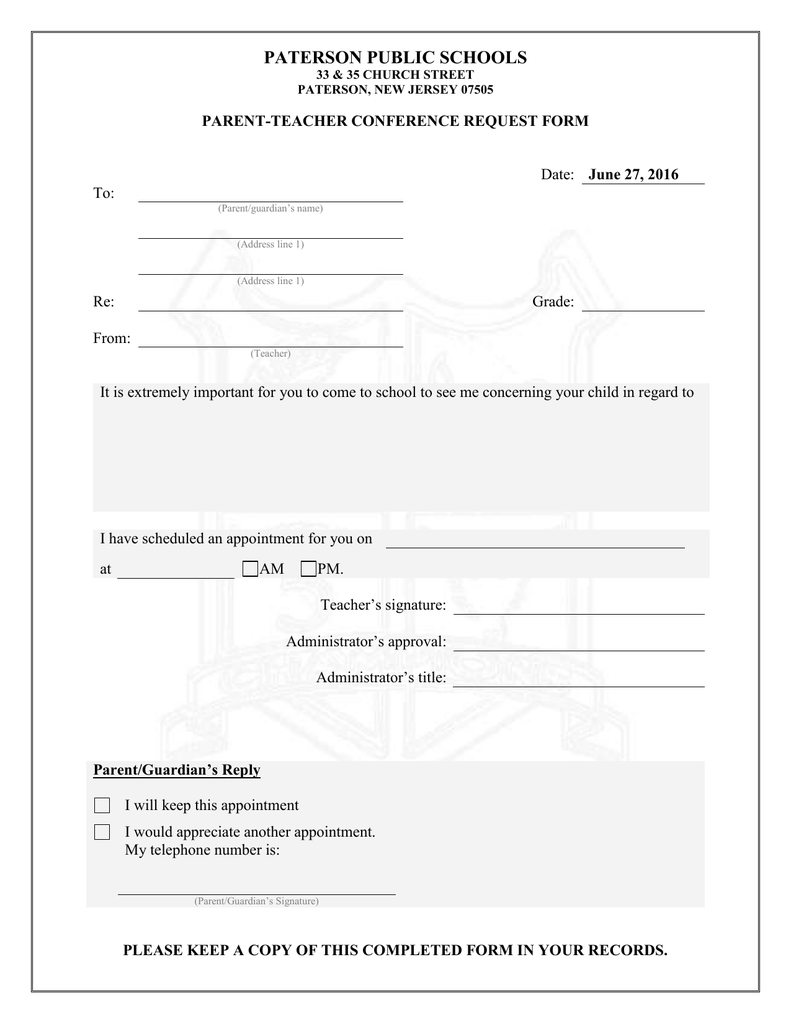 PATERSON PUBLIC SCHOOLS
33 & 35 CHURCH STREET
PATERSON, NEW JERSEY 07505
PARENT-TEACHER CONFERENCE REQUEST FORM
Date: June 27, 2016
To:
(Parent/guardian's name)
(Address line 1)
(Address line 1)
Re:
Grade:
From:
(Teacher)
It is extremely important for you to come to school to see me concerning your child in regard to
I have scheduled an appointment for you on
at
AM
PM.
Teacher's signature:
Administrator's approval:
Administrator's title:
Parent/Guardian's Reply
I will keep this appointment
I would appreciate another appointment.
My telephone number is:
(Parent/Guardian's Signature)
PLEASE KEEP A COPY OF THIS COMPLETED FORM IN YOUR RECORDS.