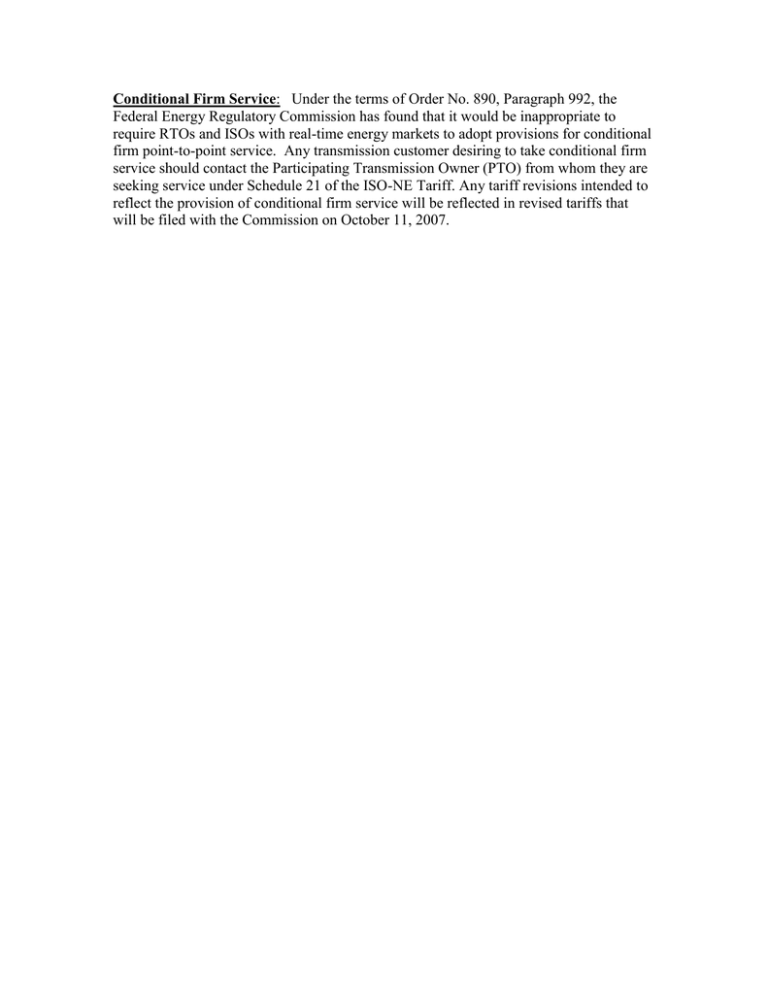 Conditional Firm Service: Under the terms of Order No. 890, Paragraph 992, the
Federal Energy Regulatory Commission has found that it would be inappropriate to
require RTOs and ISOs with real-time energy markets to adopt provisions for conditional
firm point-to-point service. Any transmission customer desiring to take conditional firm
service should contact the Participating Transmission Owner (PTO) from whom they are
seeking service under Schedule 21 of the ISO-NE Tariff. Any tariff revisions intended to
reflect the provision of conditional firm service will be reflected in revised tariffs that
will be filed with the Commission on October 11, 2007.