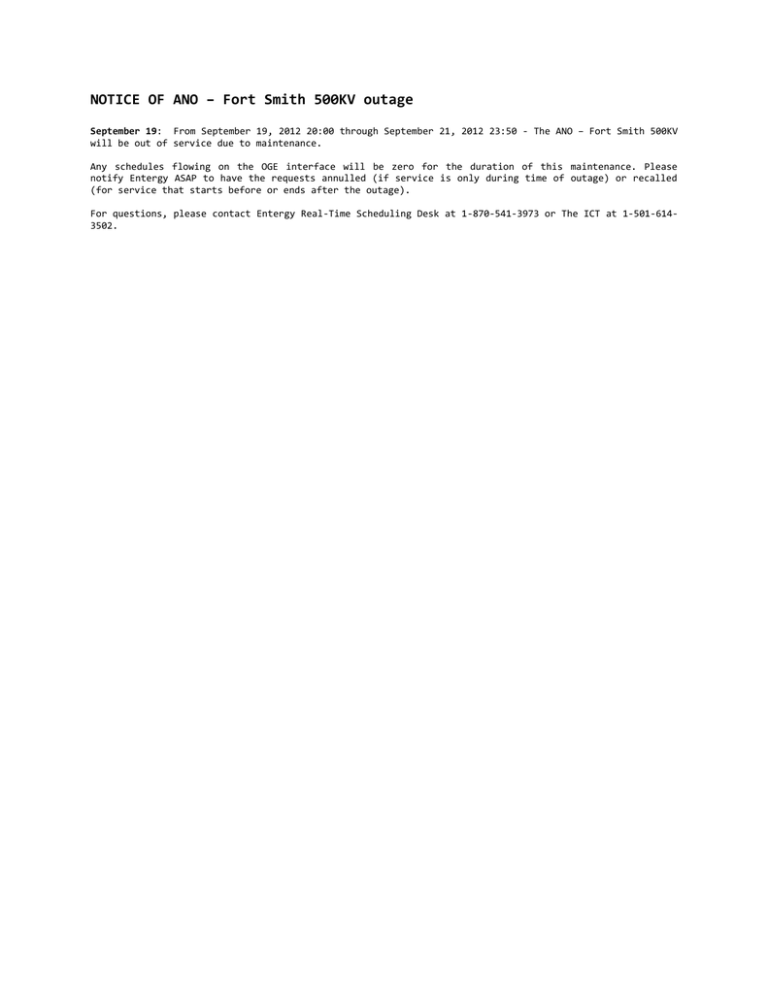 NOTICE OF ANO – Fort Smith 500KV outage
September 19: From September 19, 2012 20:00 through September 21, 2012 23:50 - The ANO – Fort Smith 500KV
will be out of service due to maintenance.
Any schedules flowing on the OGE interface will be zero for the duration of this maintenance. Please
notify Entergy ASAP to have the requests annulled (if service is only during time of outage) or recalled
(for service that starts before or ends after the outage).
For questions, please contact Entergy Real-Time Scheduling Desk at 1-870-541-3973 or The ICT at 1-501-6143502.