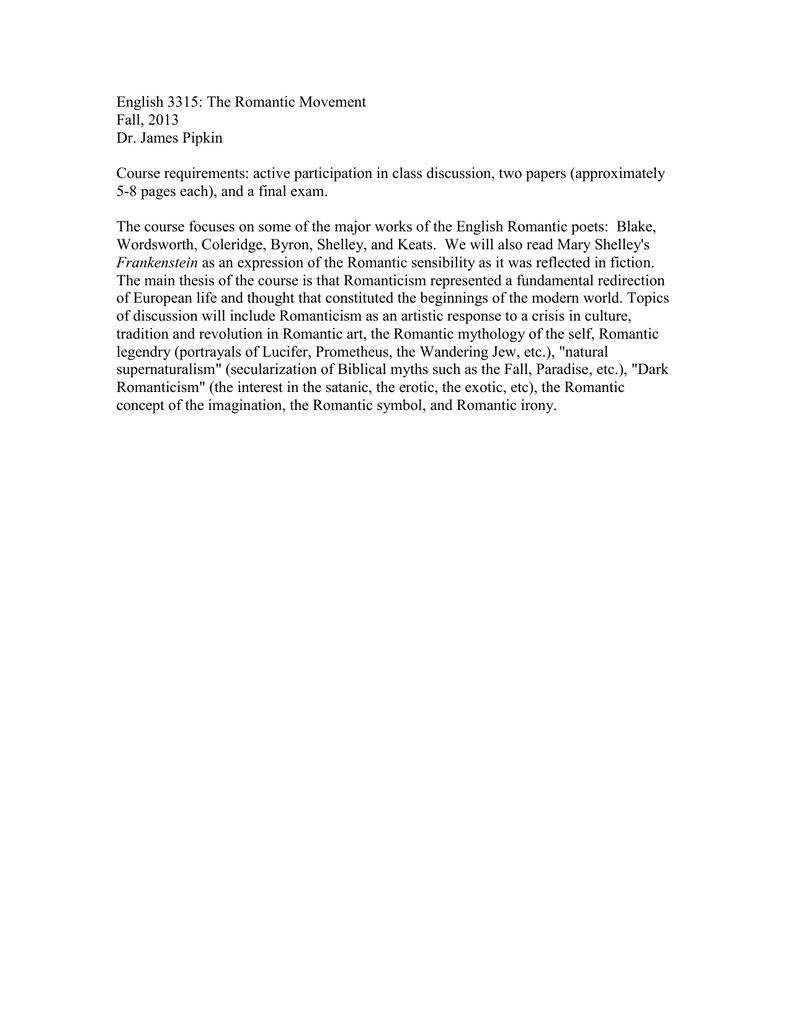 English 3315: The Romantic Movement
Fall, 2013
Dr. James Pipkin
Course requirements: active participation in class discussion, two papers (approximately
5-8 pages each), and a final exam.
The course focuses on some of the major works of the English Romantic poets: Blake,
Wordsworth, Coleridge, Byron, Shelley, and Keats. We will also read Mary Shelley's
Frankenstein as an expression of the Romantic sensibility as it was reflected in fiction.
The main thesis of the course is that Romanticism represented a fundamental redirection
of European life and thought that constituted the beginnings of the modern world. Topics
of discussion will include Romanticism as an artistic response to a crisis in culture,
tradition and revolution in Romantic art, the Romantic mythology of the self, Romantic
legendry (portrayals of Lucifer, Prometheus, the Wandering Jew, etc.), "natural
supernaturalism" (secularization of Biblical myths such as the Fall, Paradise, etc.), "Dark
Romanticism" (the interest in the satanic, the erotic, the exotic, etc), the Romantic
concept of the imagination, the Romantic symbol, and Romantic irony.