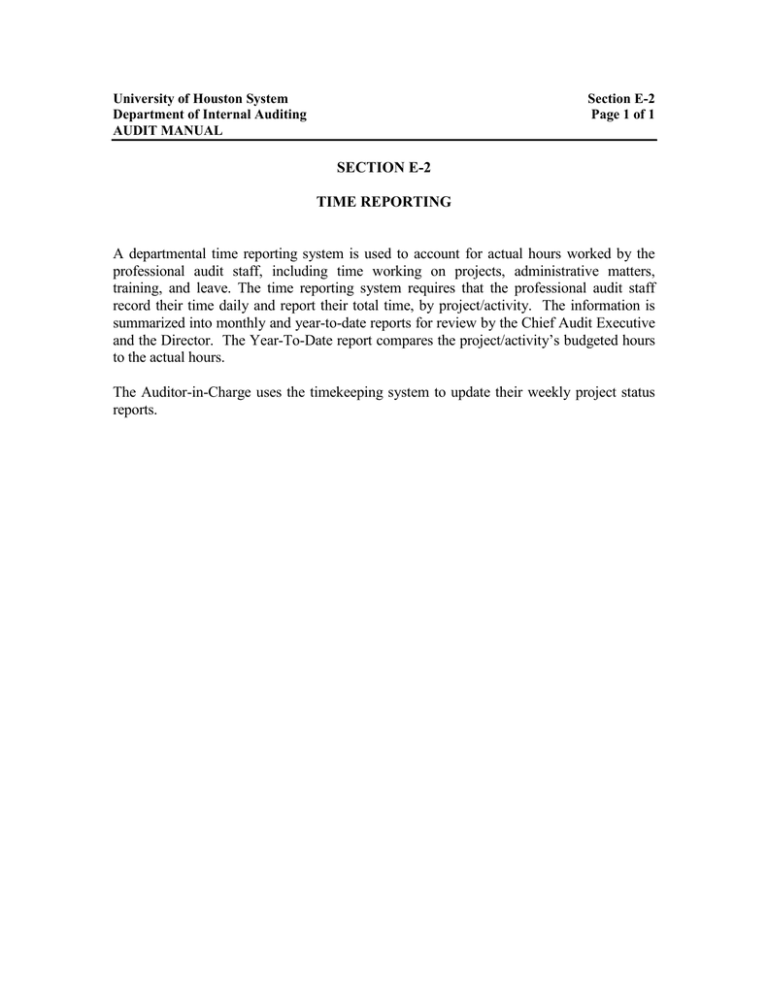 University of Houston System
Department of Internal Auditing
AUDIT MANUAL
Section E-2
Page 1 of 1
SECTION E-2
TIME REPORTING
A departmental time reporting system is used to account for actual hours worked by the
professional audit staff, including time working on projects, administrative matters,
training, and leave. The time reporting system requires that the professional audit staff
record their time daily and report their total time, by project/activity. The information is
summarized into monthly and year-to-date reports for review by the Chief Audit Executive
and the Director. The Year-To-Date report compares the project/activity's budgeted hours
to the actual hours.
The Auditor-in-Charge uses the timekeeping system to update their weekly project status
reports.