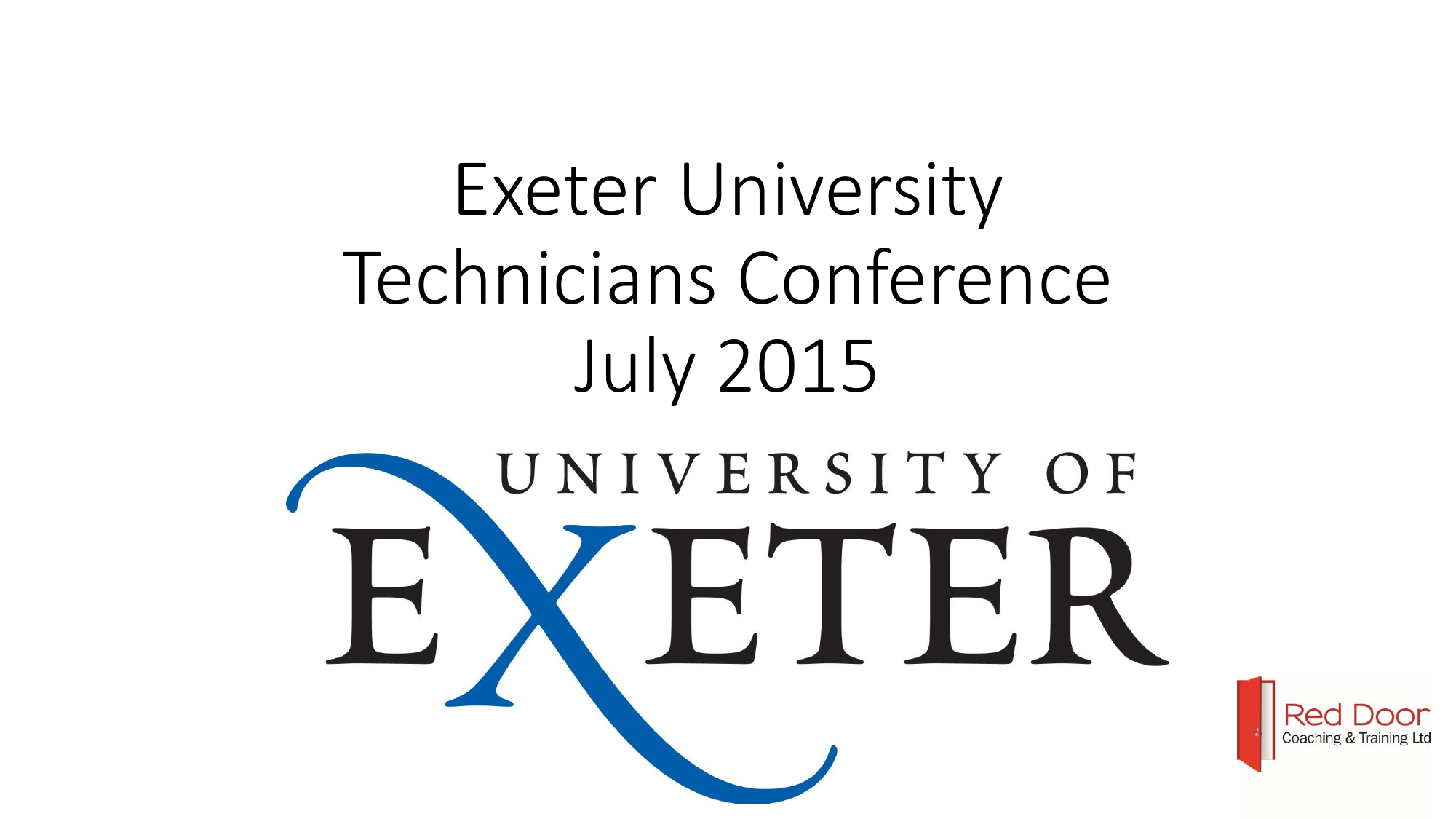 Exeter University Technicians Conference July 2015
Influencing • Red Door Coaching and Training Trainers in business competencies with Universities including Exeter • Please take notes
Objectives for this taster session • Explore how to prepare to influence • Understand and apply the influencing process
Influencing – what it is…… • Understanding yourself and the impact you have on others • Being able to move things forward, without pushing, forcing or telling • Getting others to see things your way • Changing disagreement to agreement
Why do we need to do it………….
• Don't always have the authority • The buck stops with us • We have to put it right when things go wrong
Preparing to influence • What are your own objectives?
• What are the other person's objectives?
• • What will happen/ what will they lose if they fail to use my idea?
What benefit can I offer to make them listen?
• What's in it for them?
A technique for influencing SARAH model S top Talking A ctive Listening R eflect content A ct with empathy H andle objections
Review objectives for this taster session • Explore how to prepare to influence • Understand and apply the influencing process
Thank you and Close Tracy Francksen Red Door Coaching and Training