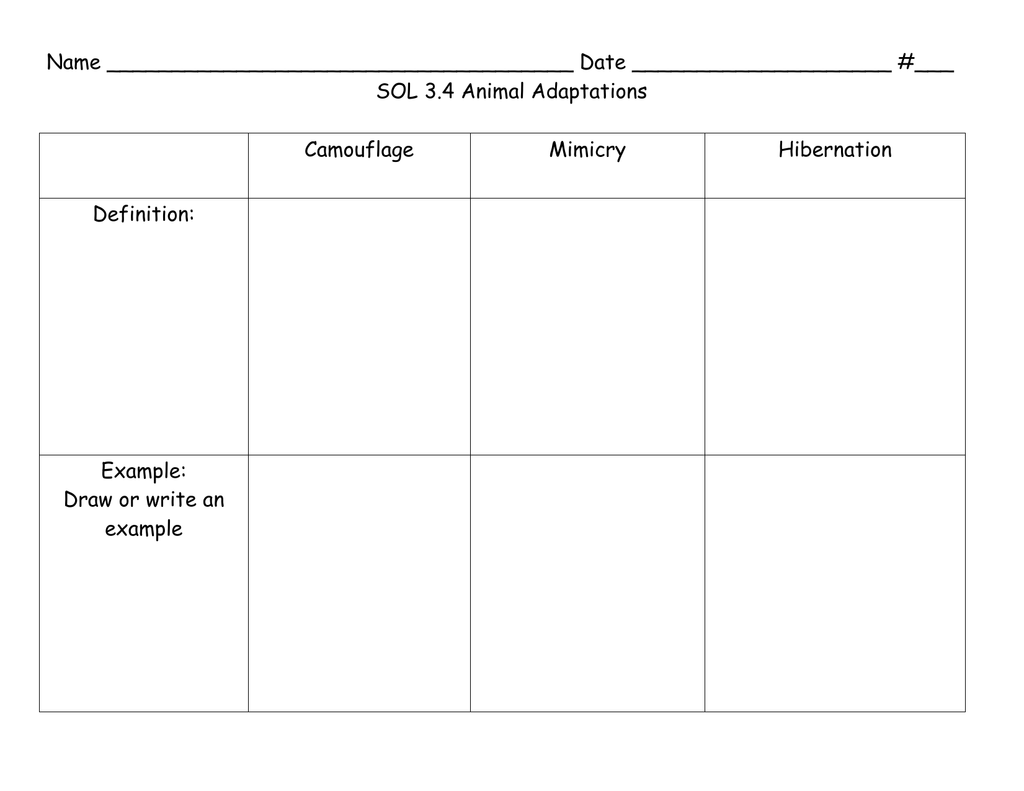 Name ____________________________________ Date ____________________ #___
SOL 3.4 Animal Adaptations
Camouflage
Definition:
Example:
Draw or write an
example
Mimicry
Hibernation
Migration
Definition:
Example:
Draw or write an
example
Learned Behavior
Instinct
Some animals go into a
deep winter sleep in
which their body
activities slow down and
they can live off stored
food
Some behaviors need to
be taught in order for
the animal to survive,
such as a bear cub
learning to hunt.
Various animals blend
into their environments
to protect themselves
from enemies
Some animals are born
with natural behaviors
that they need in order
to survive in their
environments.
Some animals go on a
long-distance journey
from one place to
another as seasons
change
Some animals look like
other animals to avoid
being eaten.