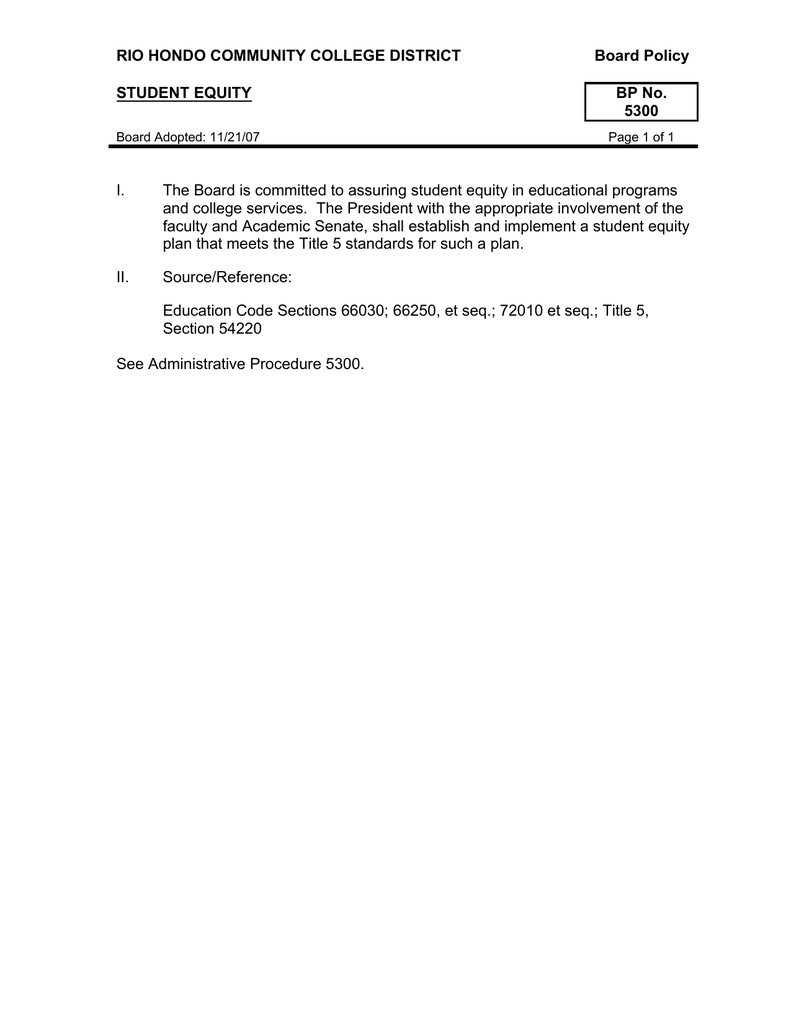 RIO HONDO COMMUNITY COLLEGE DISTRICT
STUDENT EQUITY
Board Adopted: 11/21/07
Board Policy
BP No.
5300
Page 1 of 1
I.
The Board is committed to assuring student equity in educational programs
and college services. The President with the appropriate involvement of the
faculty and Academic Senate, shall establish and implement a student equity
plan that meets the Title 5 standards for such a plan.
II.
Source/Reference:
Education Code Sections 66030; 66250, et seq.; 72010 et seq.; Title 5,
Section 54220
See Administrative Procedure 5300.