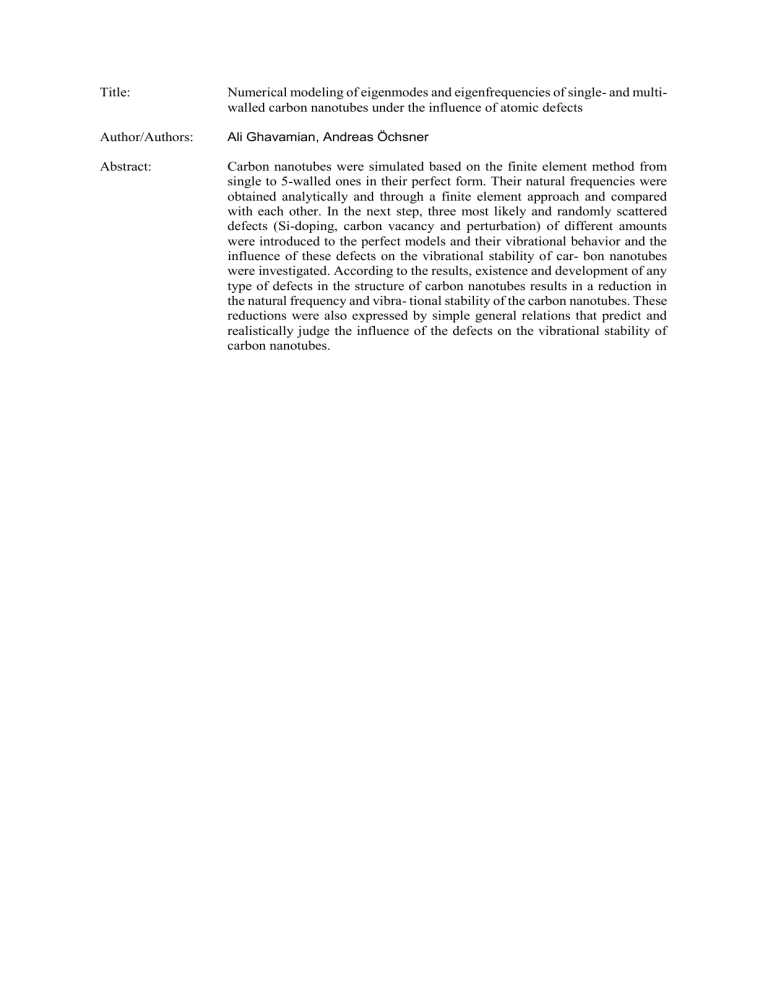 Title:
Author/Authors:
Abstract:
Numerical modeling of eigenmodes and eigenfrequencies of single- and multiwalled carbon nanotubes under the influence of atomic defects
Ali Ghavamian, Andreas Öchsner
Carbon nanotubes were simulated based on the finite element method from single to 5-walled ones in their perfect form. Their natural frequencies were obtained analytically and through a finite element approach and compared with each other. In the next step, three most likely and randomly scattered defects (Si-doping, carbon vacancy and perturbation) of different amounts were introduced to the perfect models and their vibrational behavior and the influence of these defects on the vibrational stability of car- bon nanotubes were investigated. According to the results, existence and development of any type of defects in the structure of carbon nanotubes results in a reduction in the natural frequency and vibra- tional stability of the carbon nanotubes. These reductions were also expressed by simple general relations that predict and realistically judge the influence of the defects on the vibrational stability of carbon nanotubes.