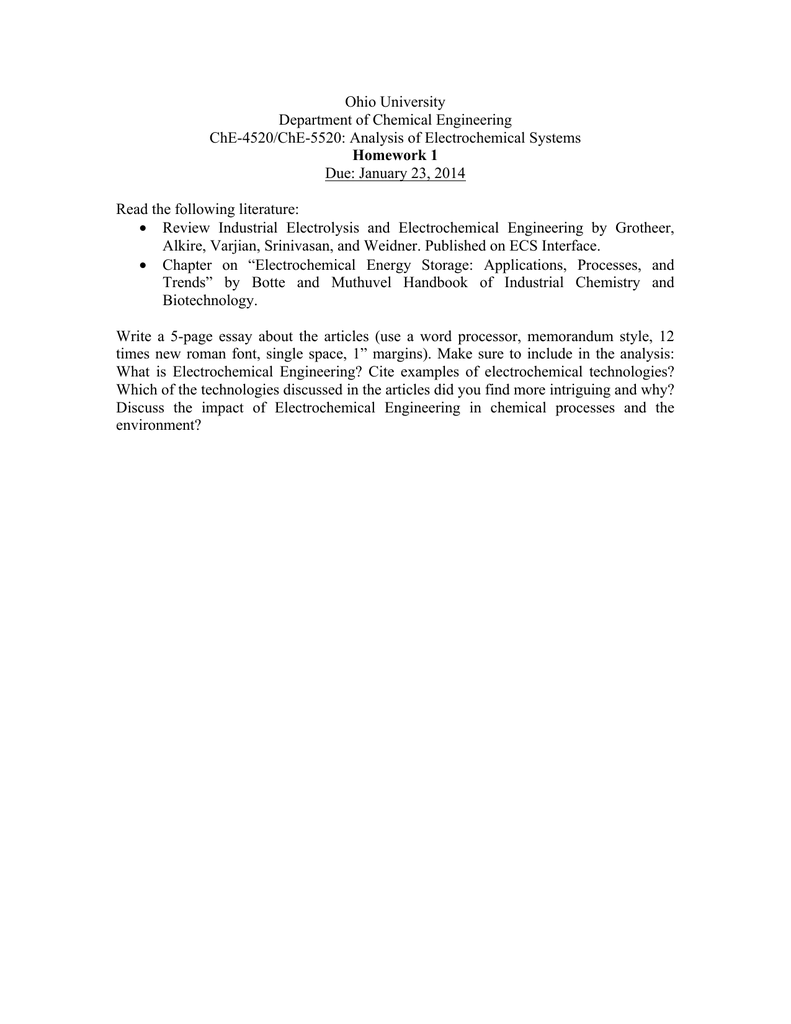 Ohio University
Department of Chemical Engineering
ChE-4520/ChE-5520: Analysis of Electrochemical Systems
Homework 1
Due: January 23, 2014
Read the following literature:
• Review Industrial Electrolysis and Electrochemical Engineering by Grotheer,
Alkire, Varjian, Srinivasan, and Weidner. Published on ECS Interface.
• Chapter on "Electrochemical Energy Storage: Applications, Processes, and
Trends" by Botte and Muthuvel Handbook of Industrial Chemistry and
Biotechnology.
Write a 5-page essay about the articles (use a word processor, memorandum style, 12
times new roman font, single space, 1" margins). Make sure to include in the analysis:
What is Electrochemical Engineering? Cite examples of electrochemical technologies?
Which of the technologies discussed in the articles did you find more intriguing and why?
Discuss the impact of Electrochemical Engineering in chemical processes and the
environment?