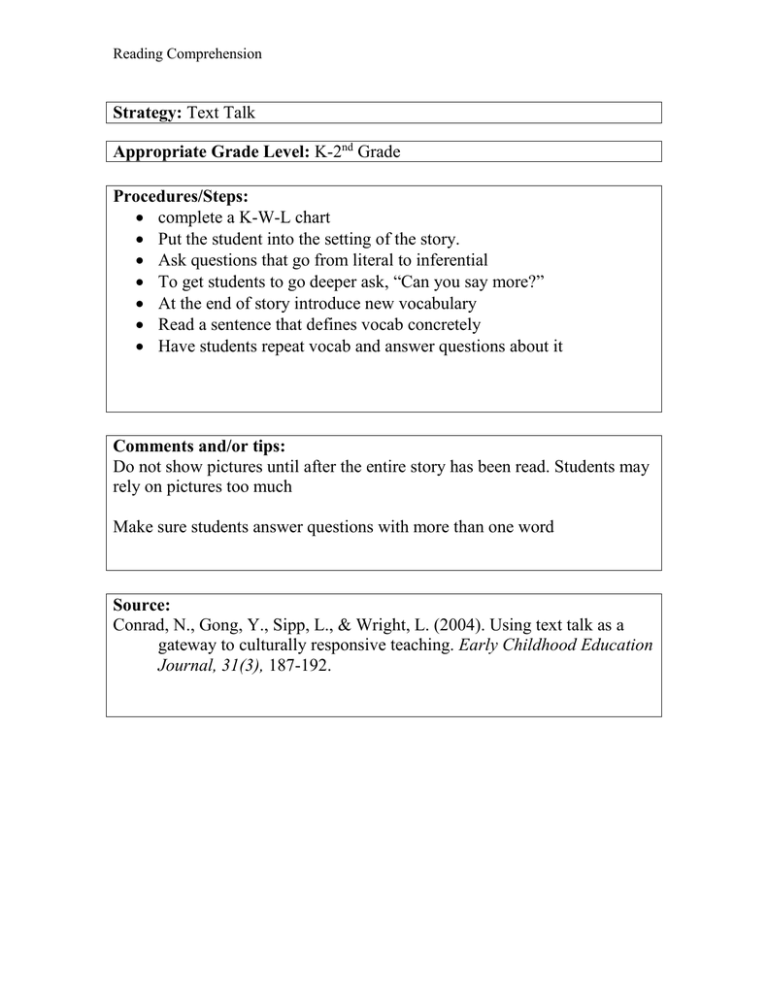 Reading Comprehension
Strategy: Text Talk
Appropriate Grade Level: K-2nd Grade
Procedures/Steps:
 complete a K-W-L chart
 Put the student into the setting of the story.
 Ask questions that go from literal to inferential
 To get students to go deeper ask, "Can you say more?"
 At the end of story introduce new vocabulary
 Read a sentence that defines vocab concretely
 Have students repeat vocab and answer questions about it
Comments and/or tips:
Do not show pictures until after the entire story has been read. Students may
rely on pictures too much
Make sure students answer questions with more than one word
Source:
Conrad, N., Gong, Y., Sipp, L., & Wright, L. (2004). Using text talk as a
gateway to culturally responsive teaching. Early Childhood Education
Journal, 31(3), 187-192.