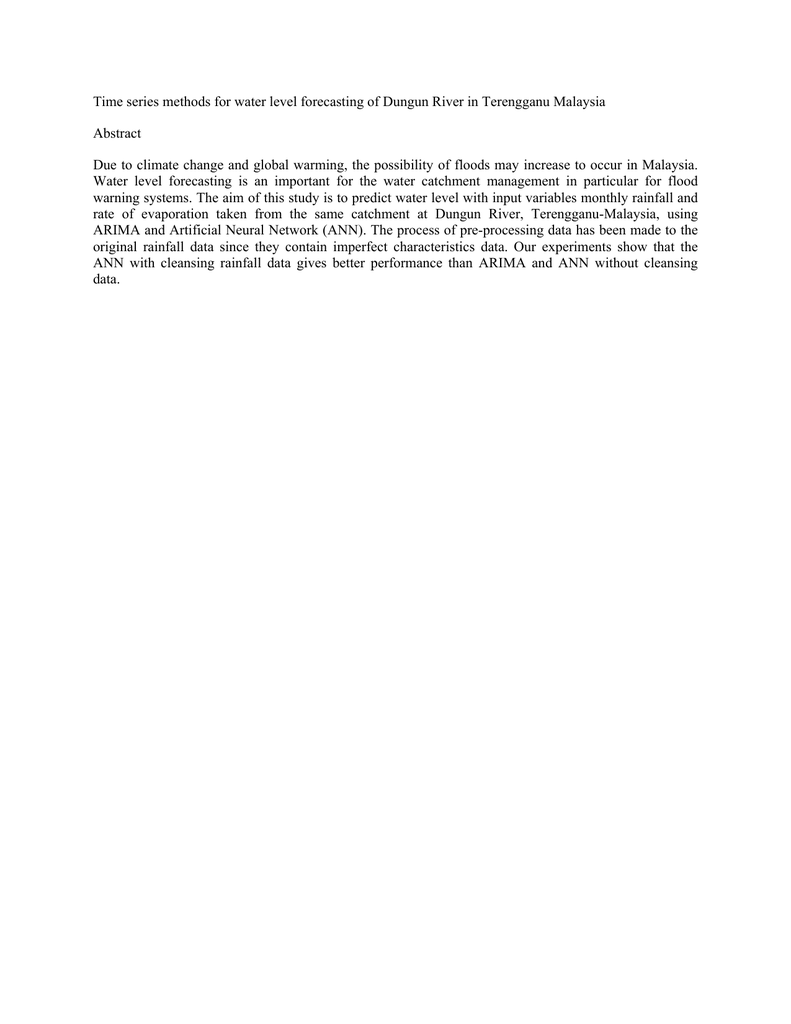 Time series methods for water level forecasting of Dungun River in Terengganu Malaysia
Abstract
Due to climate change and global warming, the possibility of floods may increase to occur in Malaysia.
Water level forecasting is an important for the water catchment management in particular for flood
warning systems. The aim of this study is to predict water level with input variables monthly rainfall and
rate of evaporation taken from the same catchment at Dungun River, Terengganu-Malaysia, using
ARIMA and Artificial Neural Network (ANN). The process of pre-processing data has been made to the
original rainfall data since they contain imperfect characteristics data. Our experiments show that the
ANN with cleansing rainfall data gives better performance than ARIMA and ANN without cleansing
data.