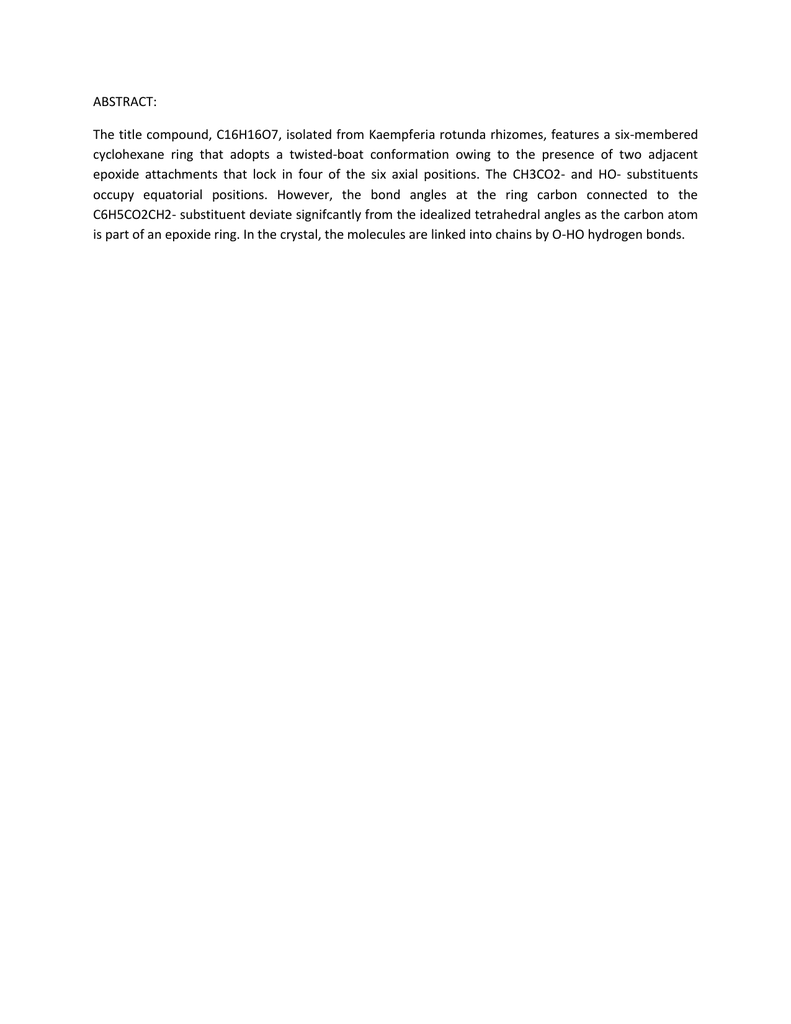 ABSTRACT:
The title compound, C16H16O7, isolated from Kaempferia rotunda rhizomes, features a six-membered
cyclohexane ring that adopts a twisted-boat conformation owing to the presence of two adjacent
epoxide attachments that lock in four of the six axial positions. The CH3CO2- and HO- substituents
occupy equatorial positions. However, the bond angles at the ring carbon connected to the
C6H5CO2CH2- substituent deviate signifcantly from the idealized tetrahedral angles as the carbon atom
is part of an epoxide ring. In the crystal, the molecules are linked into chains by O-HO hydrogen bonds.