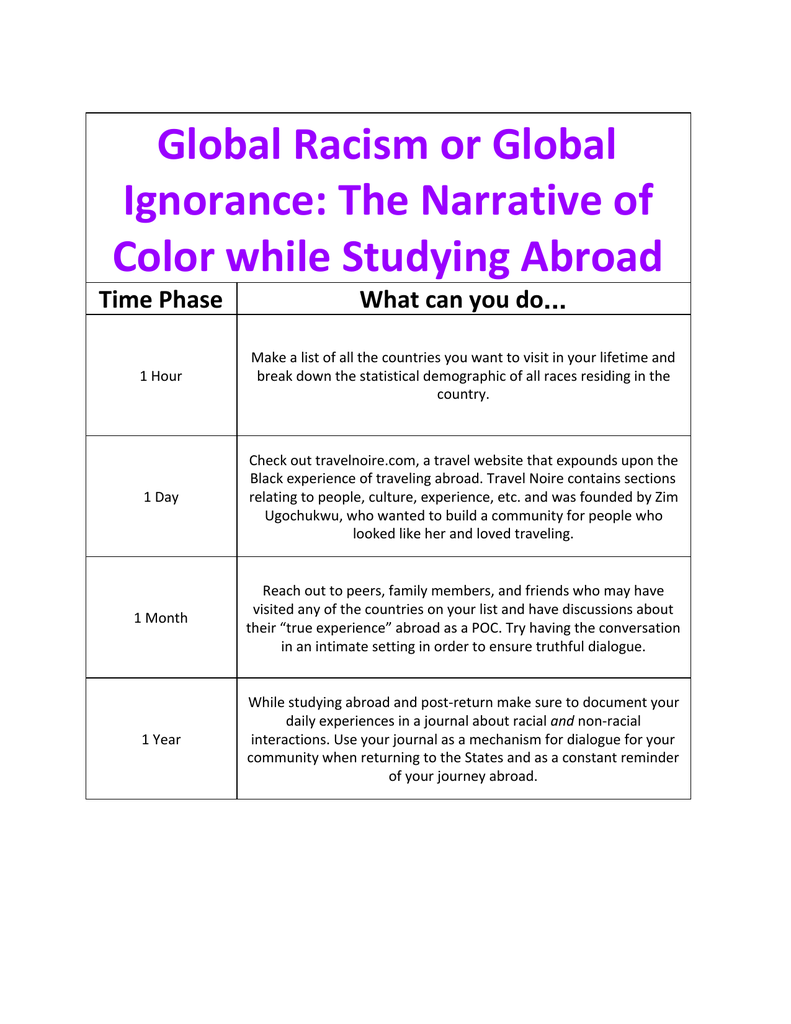 Global Racism or Global Ignorance: The Narrative of Color while Studying Abroad
Time Phase What can you do… 1 Hour Make a list of all the countries you want to visit in your lifetime and break down the statistical demographic of all races residing in the country. 1 Day Check out travelnoire.com, a travel website that expounds upon the Black experience of traveling abroad. Travel Noire contains sections relating to people, culture, experience, etc. and was founded by Zim Ugochukwu, who wanted to build a community for people who looked like her and loved traveling. 1 Month Reach out to peers, family members, and friends who may have visited any of the countries on your list and have discussions about their "true experience" abroad as a POC. Try having the conversation in an intimate setting in order to ensure truthful dialogue. 1 Year While studying abroad and post‐return make sure to document your daily experiences in a journal about racial ​
and ​
non‐racial interactions. Use your journal as a mechanism for dialogue for your community when returning to the States and as a constant reminder of your journey abroad.