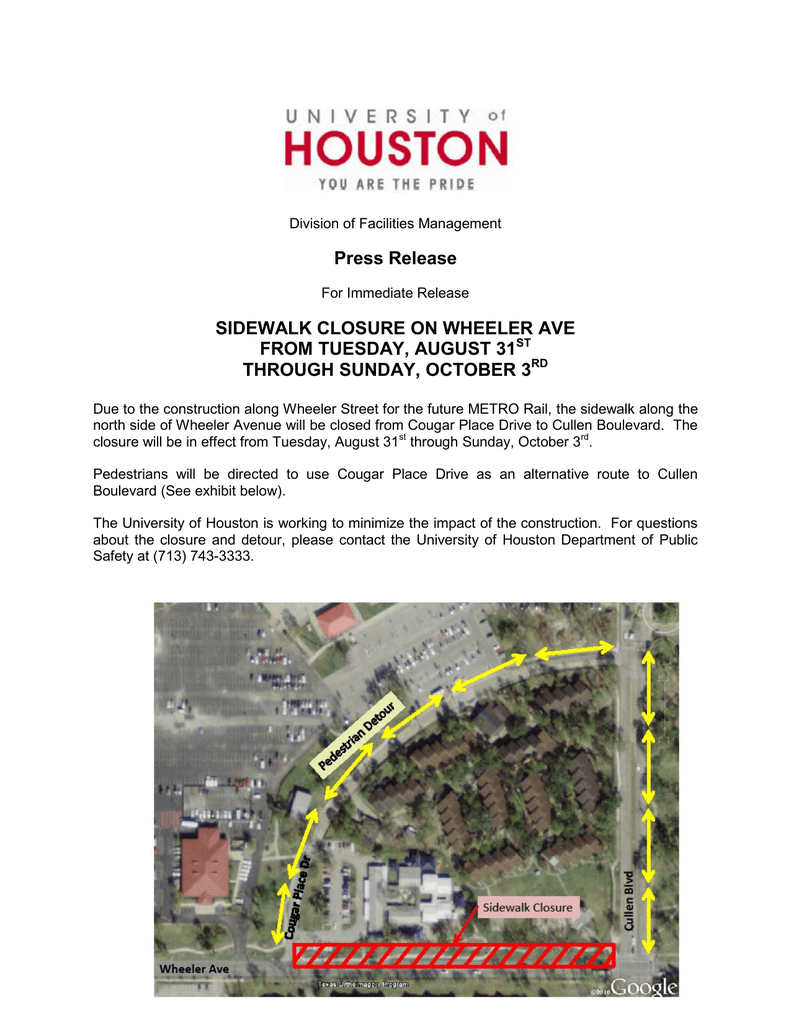 Division of Facilities Management
Press Release
For Immediate Release
SIDEWALK CLOSURE ON WHEELER AVE
FROM TUESDAY, AUGUST 31ST
THROUGH SUNDAY, OCTOBER 3RD
Due to the construction along Wheeler Street for the future METRO Rail, the sidewalk along the
north side of Wheeler Avenue will be closed from Cougar Place Drive to Cullen Boulevard. The
closure will be in effect from Tuesday, August 31st through Sunday, October 3rd.
Pedestrians will be directed to use Cougar Place Drive as an alternative route to Cullen
Boulevard (See exhibit below).
The University of Houston is working to minimize the impact of the construction. For questions
about the closure and detour, please contact the University of Houston Department of Public
Safety at (713) 743-3333.