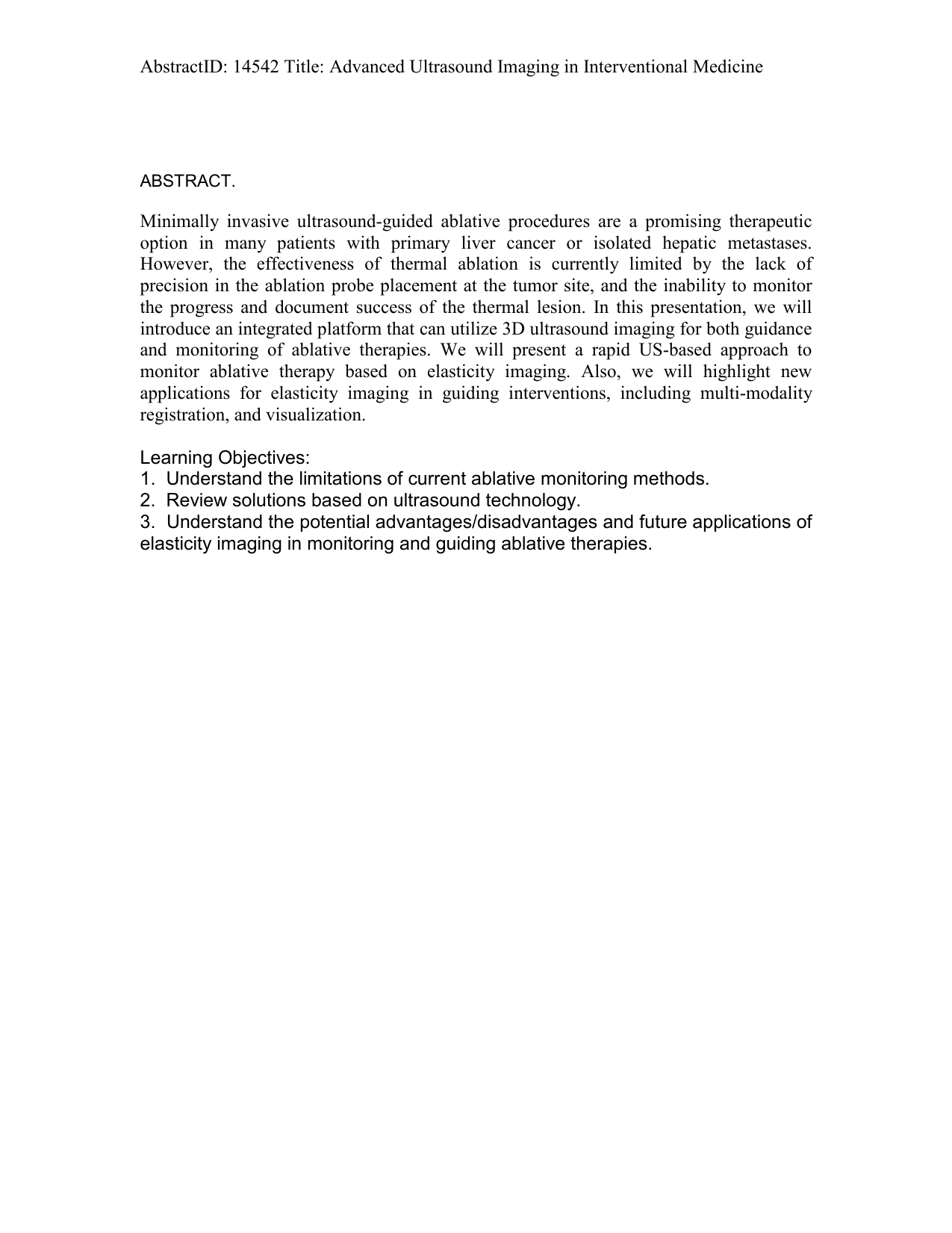 AbstractID: 14542 Title: Advanced Ultrasound Imaging in Interventional Medicine
ABSTRACT.
Minimally invasive ultrasound-guided ablative procedures are a promising therapeutic option in many patients with primary liver cancer or isolated hepatic metastases.
However, the effectiveness of thermal ablation is currently limited by the lack of precision in the ablation probe placement at the tumor site, and the inability to monitor the progress and document success of the thermal lesion. In this presentation, we will introduce an integrated platform that can utilize 3D ultrasound imaging for both guidance and monitoring of ablative therapies. We will present a rapid US-based approach to monitor ablative therapy based on elasticity imaging. Also, we will highlight new applications for elasticity imaging in guiding interventions, including multi-modality registration, and visualization.
Learning Objectives:
1. Understand the limitations of current ablative monitoring methods.
2. Review solutions based on ultrasound technology.
3. Understand the potential advantages/disadvantages and future applications of elasticity imaging in monitoring and guiding ablative therapies.