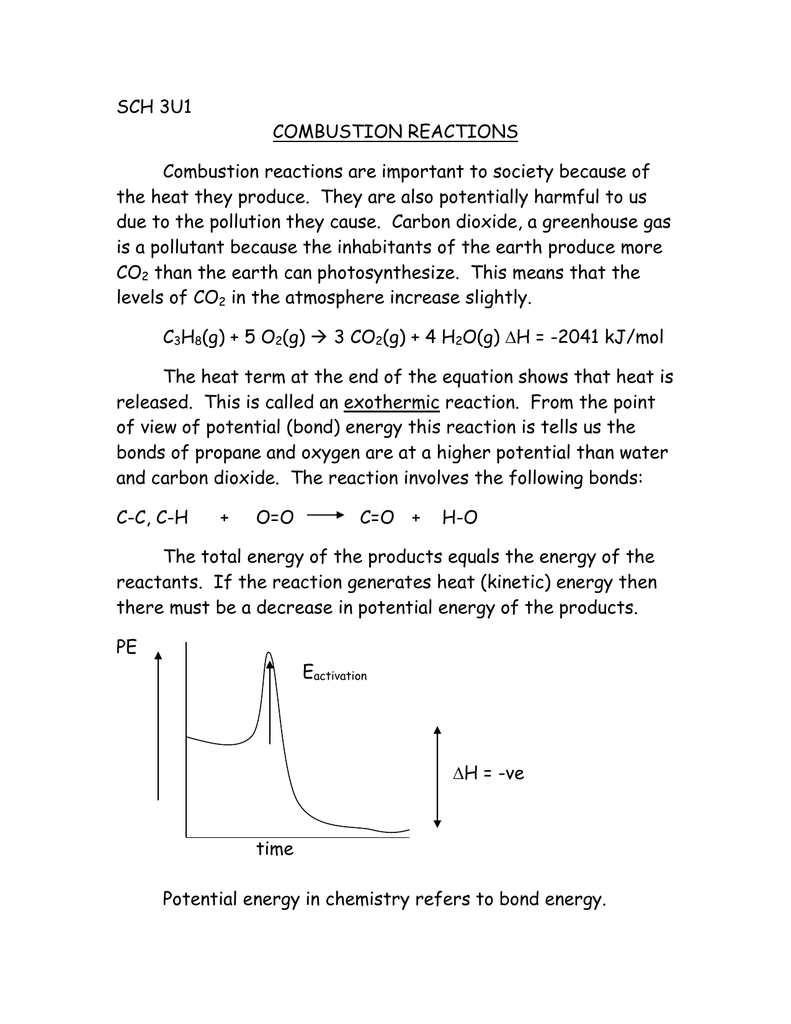 SCH 3U1
COMBUSTION REACTIONS
Combustion reactions are important to society because of
the heat they produce. They are also potentially harmful to us
due to the pollution they cause. Carbon dioxide, a greenhouse gas
is a pollutant because the inhabitants of the earth produce more
CO2 than the earth can photosynthesize. This means that the
levels of CO2 in the atmosphere increase slightly.
C3H8(g) + 5 O2(g)  3 CO2(g) + 4 H2O(g) H = -2041 kJ/mol
The heat term at the end of the equation shows that heat is
released. This is called an exothermic reaction. From the point
of view of potential (bond) energy this reaction is tells us the
bonds of propane and oxygen are at a higher potential than water
and carbon dioxide. The reaction involves the following bonds:
C-C, C-H
+
O=O
C=O +
H-O
The total energy of the products equals the energy of the
reactants. If the reaction generates heat (kinetic) energy then
there must be a decrease in potential energy of the products.
PE
Eactivation
H = -ve
time
Potential energy in chemistry refers to bond energy.