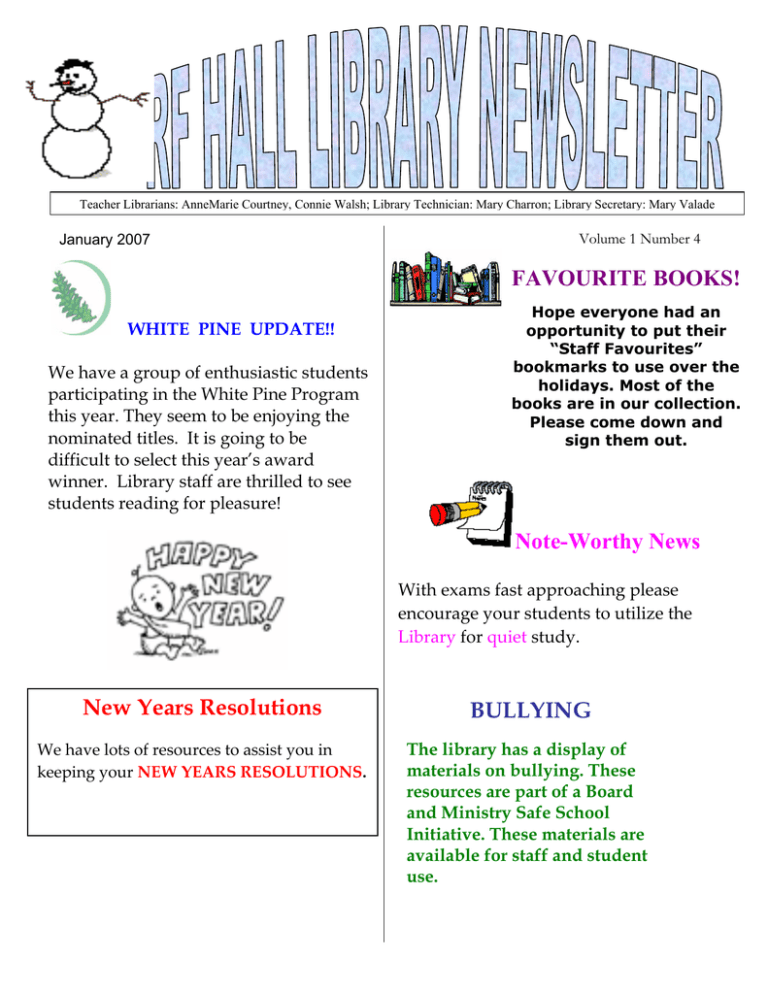 Teacher Librarians: AnneMarie Courtney, Connie Walsh; Library Technician: Mary Charron; Library Secretary: Mary Valade
Volume 1 Number 4
January 2007
FAVOURITE BOOKS!
Hope everyone had an
opportunity to put their
"Staff Favourites"
bookmarks to use over the
holidays. Most of the
books are in our collection.
Please come down and
sign them out.
WHITE PINE UPDATE!!
We have a group of enthusiastic students
participating in the White Pine Program
this year. They seem to be enjoying the
nominated titles. It is going to be
difficult to select this year's award
winner. Library staff are thrilled to see
students reading for pleasure!
Note-Worthy News
With exams fast approaching please encourage your students to utilize the Library for quiet study. New Years Resolutions
BULLYING
We have lots of resources to assist you in keeping your NEW YEARS RESOLUTIONS.
The library has a display of
materials on bullying. These
resources are part of a Board
and Ministry Safe School
Initiative. These materials are
available for staff and student
use.