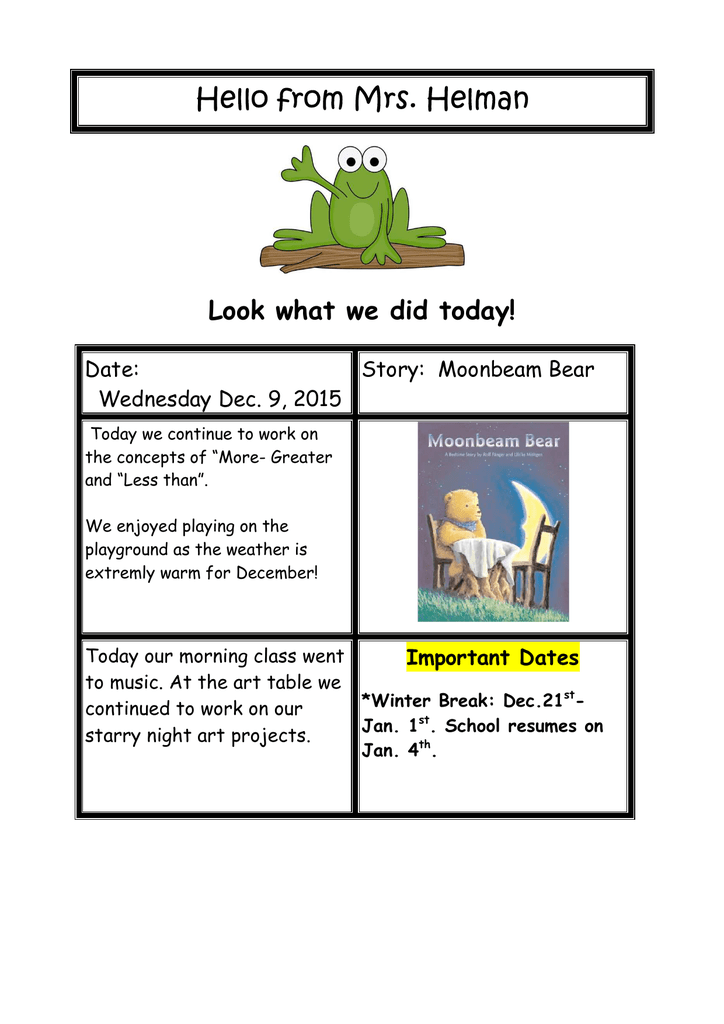 Hello from Mrs. Helman
Look what we did today!
Date:
Story: Moonbeam Bear
Wednesday Dec. 9, 2015
Today we continue to work on
the concepts of "More- Greater
and "Less than".
We enjoyed playing on the
playground as the weather is
extremly warm for December!
Today our morning class went
Important Dates
to music. At the art table we
st
*Winter
Break:
Dec.21
continued to work on our
st
Jan. 1 . School resumes on
starry night art projects.
th
Jan. 4 .