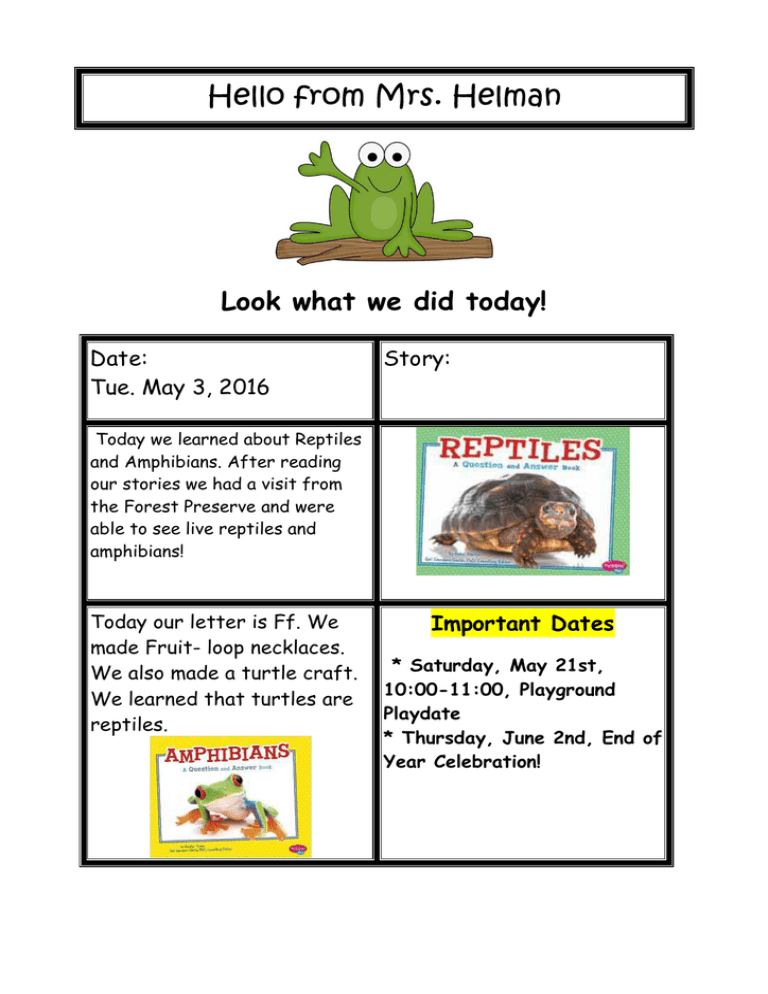 Hello from Mrs. Helman
Look what we did today!
Date:
Tue. May 3, 2016
Story:
Today we learned about Reptiles
and Amphibians. After reading
our stories we had a visit from
the Forest Preserve and were
able to see live reptiles and
amphibians!
Today our letter is Ff. We
made Fruit- loop necklaces.
We also made a turtle craft.
We learned that turtles are
reptiles.
Important Dates
* Saturday, May 21st,
10:00-11:00, Playground
Playdate
* Thursday, June 2nd, End of
Year Celebration!