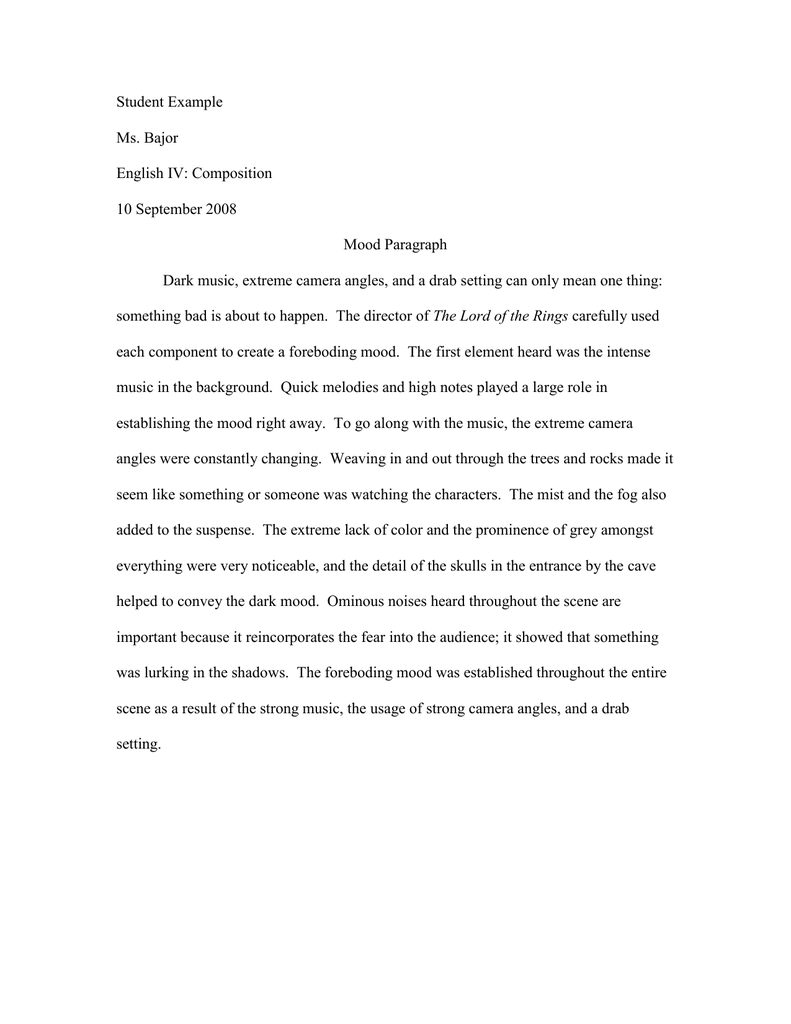 Student Example
Ms. Bajor
English IV: Composition
10 September 2008
Mood Paragraph
Dark music, extreme camera angles, and a drab setting can only mean one thing:
something bad is about to happen. The director of The Lord of the Rings carefully used
each component to create a foreboding mood. The first element heard was the intense
music in the background. Quick melodies and high notes played a large role in
establishing the mood right away. To go along with the music, the extreme camera
angles were constantly changing. Weaving in and out through the trees and rocks made it
seem like something or someone was watching the characters. The mist and the fog also
added to the suspense. The extreme lack of color and the prominence of grey amongst
everything were very noticeable, and the detail of the skulls in the entrance by the cave
helped to convey the dark mood. Ominous noises heard throughout the scene are
important because it reincorporates the fear into the audience; it showed that something
was lurking in the shadows. The foreboding mood was established throughout the entire
scene as a result of the strong music, the usage of strong camera angles, and a drab
setting.