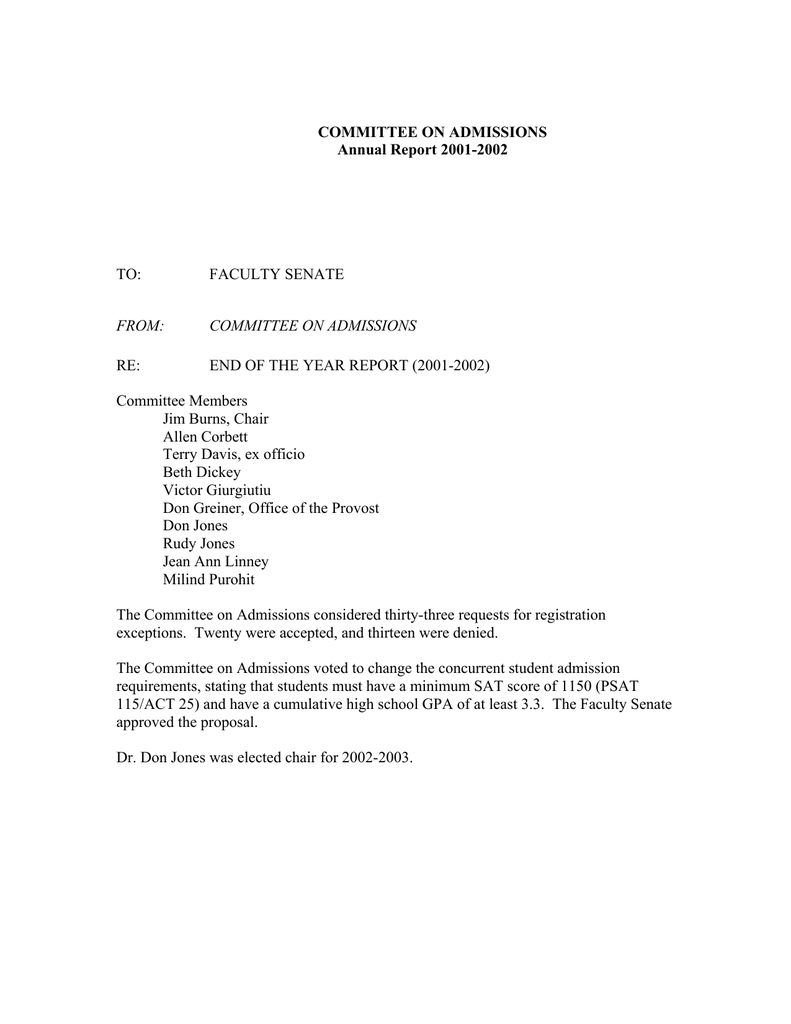 COMMITTEE ON ADMISSIONS
Annual Report 2001-2002
TO:
FACULTY SENATE
FROM:
COMMITTEE ON ADMISSIONS
RE:
END OF THE YEAR REPORT (2001-2002)
Committee Members
Jim Burns, Chair
Allen Corbett
Terry Davis, ex officio
Beth Dickey
Victor Giurgiutiu
Don Greiner, Office of the Provost
Don Jones
Rudy Jones
Jean Ann Linney
Milind Purohit
The Committee on Admissions considered thirty-three requests for registration
exceptions. Twenty were accepted, and thirteen were denied.
The Committee on Admissions voted to change the concurrent student admission
requirements, stating that students must have a minimum SAT score of 1150 (PSAT
115/ACT 25) and have a cumulative high school GPA of at least 3.3. The Faculty Senate
approved the proposal.
Dr. Don Jones was elected chair for 2002-2003.