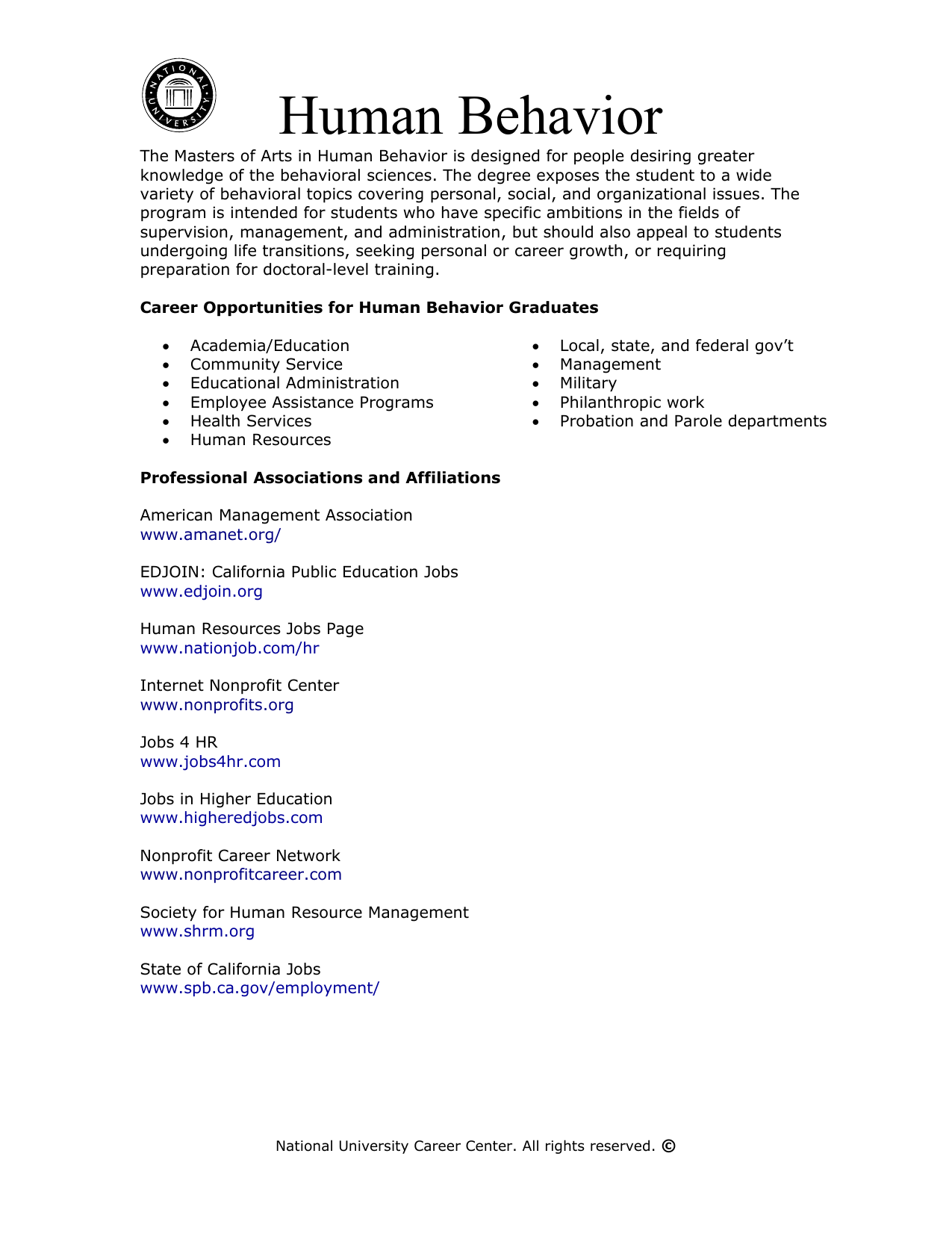 Human Behavior
The Masters of Arts in Human Behavior is designed for people desiring greater knowledge of the behavioral sciences. The degree exposes the student to a wide variety of behavioral topics covering personal, social, and organizational issues. The program is intended for students who have specific ambitions in the fields of supervision, management, and administration, but should also appeal to students undergoing life transitions, seeking personal or career growth, or requiring preparation for doctoral-level training.
Career Opportunities for Human Behavior Graduates
• • Academia/Education Community Service Local, state, and federal gov't Management • • • • Educational Administration Employee Assistance Programs Health Services Human Resources • • • • • Military Philanthropic work Probation and Parole departments
Professional Associations and Affiliations
American Management Association www.amanet.org/ EDJOIN: California Public Education Jobs www.edjoin.org
Human Resources Jobs Page www.nationjob.com/hr Internet Nonprofit Center www.nonprofits.org Jobs 4 HR www.jobs4hr.com
Jobs in Higher Education www.higheredjobs.com
Nonprofit Career Network www.nonprofitcareer.com
Society for Human Resource Management www.shrm.org
State of California Jobs www.spb.ca.gov/employment/ National University Career Center. All rights reserved.
©