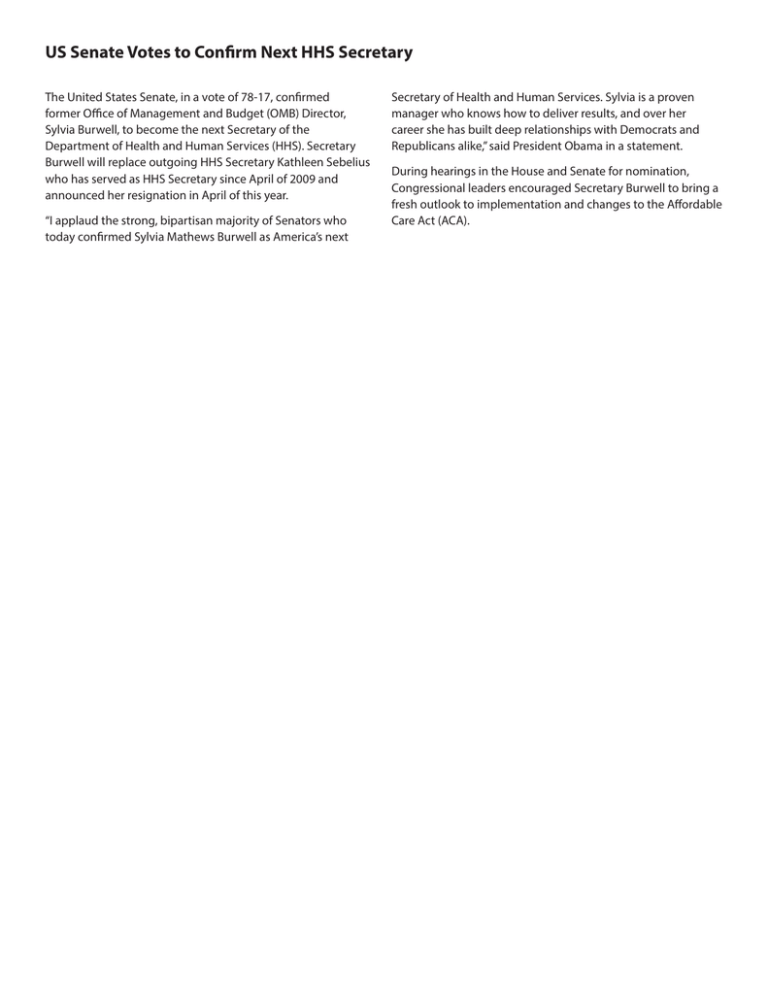 US Senate Votes to Confirm Next HHS Secretary
The United States Senate, in a vote of 78-17, confirmed
former Office of Management and Budget (OMB) Director,
Sylvia Burwell, to become the next Secretary of the
Department of Health and Human Services (HHS). Secretary
Burwell will replace outgoing HHS Secretary Kathleen Sebelius
who has served as HHS Secretary since April of 2009 and
announced her resignation in April of this year.
"I applaud the strong, bipartisan majority of Senators who
today confirmed Sylvia Mathews Burwell as America's next
Secretary of Health and Human Services. Sylvia is a proven
manager who knows how to deliver results, and over her
career she has built deep relationships with Democrats and
Republicans alike," said President Obama in a statement.
During hearings in the House and Senate for nomination,
Congressional leaders encouraged Secretary Burwell to bring a
fresh outlook to implementation and changes to the Affordable
Care Act (ACA).