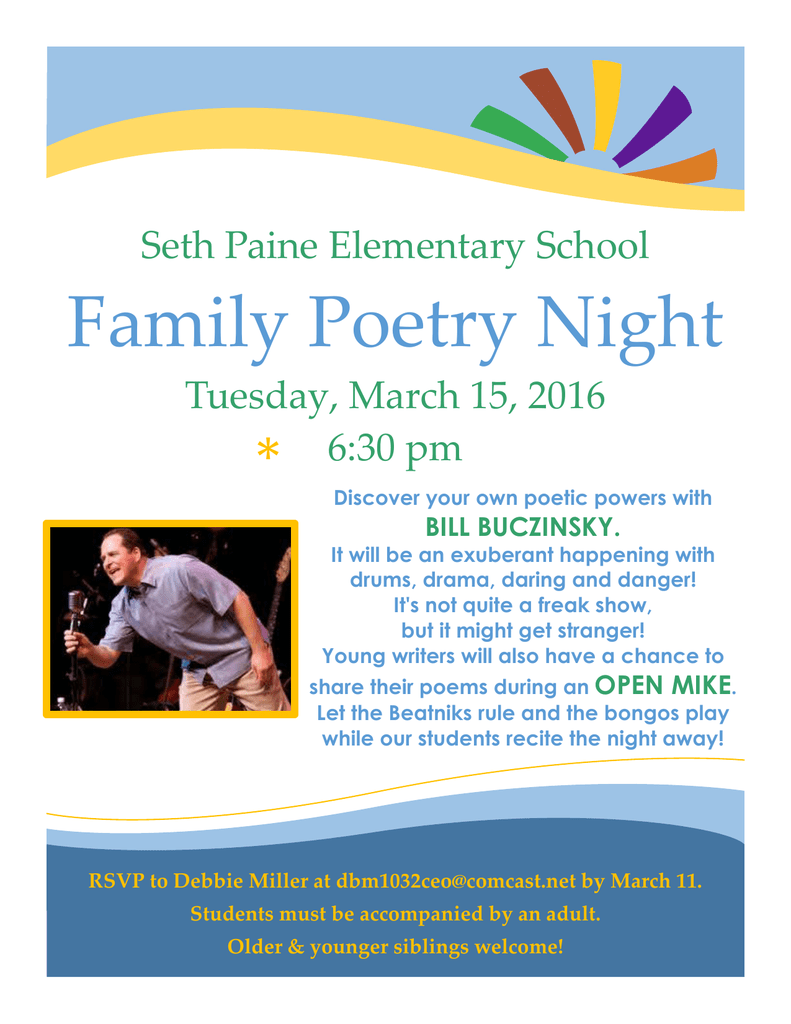 Seth Paine Elementary School
Family Poetry Night
Tuesday, March 15, 2016
6:30 pm
*
Discover your own poetic powers with
BILL BUCZINSKY.
It will be an exuberant happening with
drums, drama, daring and danger!
It's not quite a freak show,
but it might get stranger!
Young writers will also have a chance to
share their poems during an OPEN MIKE.
Let the Beatniks rule and the bongos play
while our students recite the night away!
RSVP to Debbie Miller at [email protected] by March 11.
Students must be accompanied by an adult.
Older & younger siblings welcome!