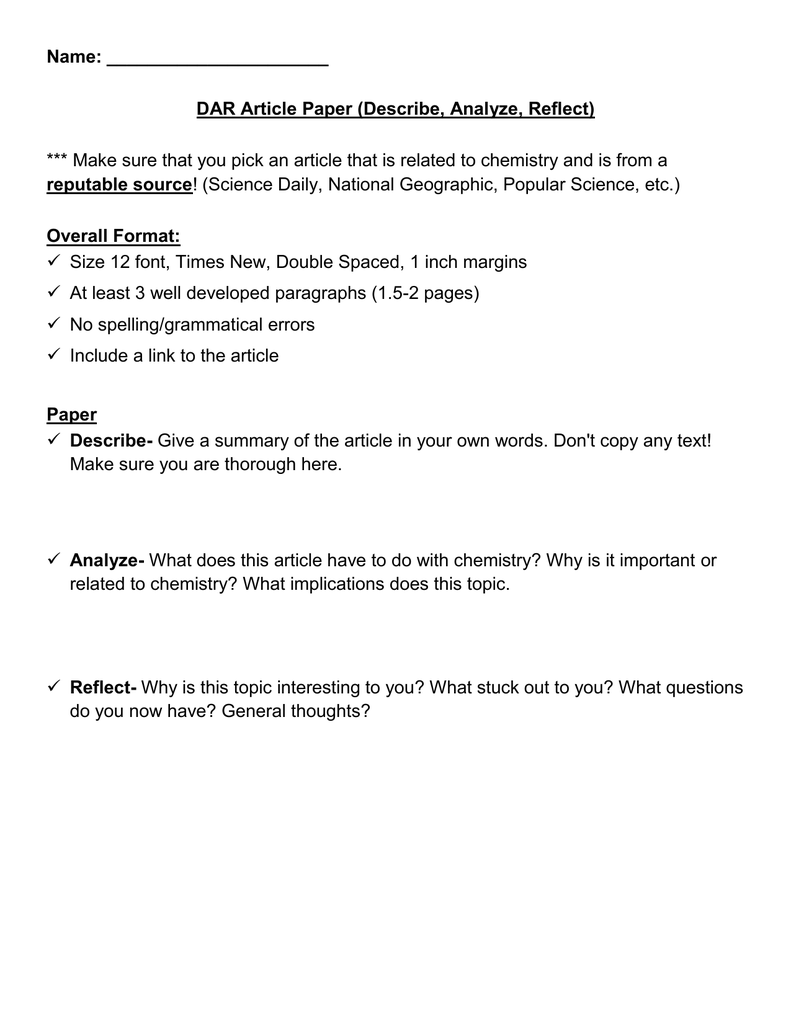 Name: ______________________
DAR Article Paper (Describe, Analyze, Reflect)
*** Make sure that you pick an article that is related to chemistry and is from a
reputable source! (Science Daily, National Geographic, Popular Science, etc.)
Overall Format:
 Size 12 font, Times New, Double Spaced, 1 inch margins
 At least 3 well developed paragraphs (1.5-2 pages)
 No spelling/grammatical errors
 Include a link to the article
Paper
 Describe- Give a summary of the article in your own words. Don't copy any text!
Make sure you are thorough here.
 Analyze- What does this article have to do with chemistry? Why is it important or
related to chemistry? What implications does this topic.
 Reflect- Why is this topic interesting to you? What stuck out to you? What questions
do you now have? General thoughts?